#Horoscope #Aries #Taurus #Gemini #Cancer #Leo #Virgo #Libra #Scorpio #Sagittarius #Capricorn #Aquarius #Pisces #Horoscope – overview of weekly astrology
Your Weekly Free Horoscope & Astrology Report
February 13 – February 19, 2022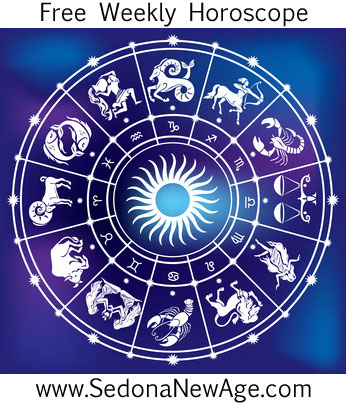 Receive our Free Weekly Horoscope in your Inbox
Aries Taurus Gemini Cancer Leo Virgo Libra Scorpio Sagittarius Capricorn Aquarius Pisces
During the next six weeks our emotions are direct. We relate to others with refreshing honesty and a childlike spontaneity. Sudden infatuations are likely. Then on Monday, Mercury enters Aquarius. Our minds become inquisitive and inventive. As we connect the dots we could be drawn to science fiction or strange interests.
Then on Wednesday the 16th, Venus conjunct Mars, this is a wonderful day to dress up and socialize. On the 17th, Jupiter sextile Uranus. This is an adventurous day and taking calculated risks could bring some lucky breaks. It's a good day to buy a lottery ticket. And then as the Sun enters Pisces on the 18th, we could feel more prone to daydream. Creators are likely to feel very inspired.
Aries Taurus Gemini Cancer Leo Virgo Libra Scorpio Sagittarius Capricorn Aquarius Pisces
Free Weekly Horoscope for your Sign
Aries
: There is a passionate vibe in the air as the Full Moon illuminates your zone of fun and romance as Venus and Mars edge closer together. Whether the answer is to let more love into your life, or that you need to access a more creative state, this is the week when you will feel the call to live more from your heart and less from your head. Could you connect your soul's purpose with your professional life?
---
Taurus
: A domestic theme is likely to dominate under the Full Moon on February 16, bringing illumination to matters connected with home and family. These issues could be connected to the past, but whatever happens this week will likely help you to make sense of where you are presently and where you need to be going in the future. You may also have relationship issues running alongside this.
---
Gemini
: Situation lighten as Mercury moves into Aquarius, promising a more positive and optimistic way of thinking. You are now more able to entertain new possibilities. This could lead to a more adventurous spirit and belief that anything is possible. If there is intensity associated with your relationships, you may need to go with it. But don't let it dominate your life.
---
Cancer
: Financial issues may come to the forefront during the Full Moon. This can be a time of fruition in which the Full Moon could offer an intense sense of achievement. This might not be the best time to spend your cash. A better use of this Full Moon in your money zone, would be to consider your values and ask if they are a good match for you now.
---
Leo
: It's time to toot your own horn as the Full Moon lands in your sign on February 16. This isn't about being arrogant or telling people how great you are. It's more about allowing yourself to shine, if the situation calls for it, and promoting your talent. Attending to your needs will also be important especially if other people or work have demanded a lot of you lately. So take a little time out to nurture yourself in some way.
---
Virgo
: It seems you're letting your mind run away with you, like fantasy, paranoia, or self-criticism. The Full Moon could be drawing you to use your imagination in something creative. Your challenge this week is to break a pattern that has been doing you no favors. Take charge of your life by realizing that you are the captain of your own ship.
---
Libra
: As Venus aligns with Mars, you'll need to find an outlet for your love. Perhaps your home, family, work or creativity will ignite your passion. Don't ignore feelings of intensity this week, rather channel them into an appropriate area. It could be an important message for you to get in touch with your deeper needs.
---
Scorpio
: Trying to balance the past and future of your personal and professional life is the challenge this week, as the Full Moon in your success zone highlights the need to shine your light in the world. This is a perfect moment for self-promotion. It's a good time to push yourself forward and what comes to light will be very revealing. Who are you really and what do you need to do next?
---
Sagittarius
: A little adventure or a change of scenery could be just the tonic you need this week under the Full Moon. If you get a chance to escape your daily routine, take it. Jupiter's link to Uranus suggests that whatever has been restricting you should soon break down, allowing you to recover your freedom. So whatever happens this week should feel liberating. Give thanks for whatever good fortune comes your way.
---
Capricorn
: Under this week's Full Moon on February 16, it might help to examine your attachments, especially if situations and encounters with people are somewhat intense. Maybe something you can't have or need to release is not serving you. It might be better to gently let go. This is a transformative Full Moon, a time when you can release what isn't doing you any favors and seek to build on those elements of your life that have potential.
---
Aquarius
: Favorable changes are in the cards this week, especially if you're able to accept an opportunity that feels exciting. If you've previously felt stuck, this week should bring good news, as all restraints will be lifted. The Full Moon on February 16 could bring a turning point in a relationship or encourage change in your home life or professional direction. It's important to remember that this is a key stage in your life. It's time to become more mature and responsible.
---
Pisces
: It's time to stop rushing through the days as the modern pace of life puts so many demands on us. Try not to allow yourself too many distractions from the news and social media. It might help to seek out a bit of quiet. Slow down and be more present in your activities and take time while going about your business. Now is your opportunity to soothe and replenish your nerves.
---