#Horoscope #Aries #Taurus #Gemini #Cancer #Leo #Virgo #Libra #Scorpio #Sagittarius #Capricorn #Aquarius #Pisces #Horoscope – overview of weekly astrology
Your Weekly Free Horoscope & Astrology Report
February 27 – March 5, 2022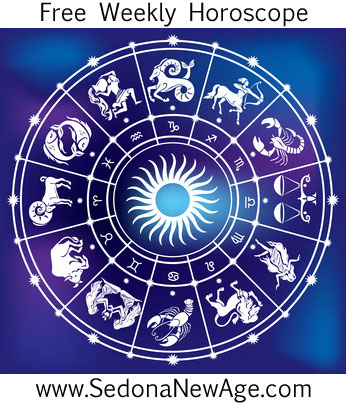 Receive our Free Weekly Horoscope in your Inbox
Aries Taurus Gemini Cancer Leo Virgo Libra Scorpio Sagittarius Capricorn Aquarius Pisces
March is likely to begin with intensity as Venus, Mars, and Pluto align in Capricorn and a New Moon occurs in Pisces while Mercury conjuncts Saturn in Aquarius. All but one of the planets are tightly squashed into three adjacent signs. Capricorn, Aquarius and Pisces gives a lopsided feel to the heavens.
Whenever we get a huge contraction of energy in one area of the heavens, it is often mirrored on Earth by release of energy in the form of a natural disaster. What might take us by surprise is a volcanic eruption or another type of emotional outburst.
Aries Taurus Gemini Cancer Leo Virgo Libra Scorpio Sagittarius Capricorn Aquarius Pisces
Free Weekly Horoscope for your Sign
Aries
: If life feels confusing and you're uncertain about what to do or which way to turn, trying to make sense of it analytically is unlikely to work. But somewhere in you is a little voice telling you what to do. The New Moon on March 2 will heighten this voice to an extent that you will experience a knowing. Following your intuition is absolutely perfect right now. Trust your feelings.
---
Taurus
: It's time to experience the joys of connecting with others, particularly with like-minded people who can help you to achieve your ideals. The New Moon on March 2 brings new positive beginnings associated with friends, groups, and anyone who connects with you in a positive way. This is a great week to focus on team efforts. Friendships too can be taken to a new level. This is a good time to make changes where friends, groups, and organizations are concerned. Hang out with those who make you feel inspired.
---
Gemini
: Your week begins with a New Moon in your success region, putting the focus on your goals and ambitions. You may be chasing after success, but it's important that you follow your joy, for that is what will really lead you to success. Are you doing what inspires you? If not, you need to move in the direction of your inspiration. Big things can now be accomplished in terms of your life direction. Embrace what makes you feel joyful and inspired.
---
Cancer
: Adventure is your keyword, as a New Moon on March 2 brings opportunities for growth and expansion. Now is not the time to play it safe or stick within your everyday routine. It's necessary to push you out of your comfort zone. This could be physical in the form of travel or psychological in the form of trying something different. This New Moon favors any type of learning and new experiences. It's time to reach for the stars and believe in the impossible.
---
Leo
: It's time to let go. Holding onto things is not the best plan right now. Stop trying to control or deal with something uncomfortable. The answer is likely to be found through surrendering rather than resisting, fighting, or struggling. If there's something you're holding onto that can't be healed, it might be best to let it go.
---
Virgo
: Opportunities for love abound under a New Moon in your relationship zone. Any problems can be healed now through loving unconditionally. When we consider that the true definition of love means to give, you can access the state of any relationship by how much you or the other person gives. Now is the time to focus on giving and watch the love grow around you as a result.
---
Libra
: You may find yourself firing on all cylinders. If you want to preserve your health and ward off illness, you may need to find a way to step out of the grooves of modern life and live more by your standards. The New Moon on March 2 will enable you to do that. It's time to think about your lifestyle and begin to bring it into being. You might like to live more simply or closer to nature. This New Moon invites you to manifest better health by creating a life that harmonizes with who you truly are.
---
Scorpio
: We know you want to change the world for the better by going out there and doing big things. Actually, the best way you can lift the vibration of the planet is to lift your own. You can only do this by living in a joyful state. As a New Moon occurs in your zone of authenticity, your task now is to do more of what brings you joy and less of whatever feels like a burden. Casting away your cares and being true to yourself is your ticket to living in a higher vibrational state.
---
Sagittarius
: Your home and family are the central themes, as the New Moon on March 2 brings opportunities to start anew in this area of your life. This could mean welcoming a new addition, letting someone go with love, moving to a new home, renovating or improving the space you're living in. It's a time to make changes in seeking to improve family dynamics by giving love and attention to your own family.
---
Capricorn
: Communication is the theme, as a New Moon on March 2 encourages you to share what you feel or know. It's the perfect time to observe your attitude and check to see how often you are positive and how often you are negative. With Jupiter and Neptune on hand, you are being given the chance to access divine inspiration simply by turning your thinking in the right direction. Reading inspiring books or watching an uplifting video could be the tonic you need to reset your thinking. It would also be good if you could share that inspiration with others.
---
Aquarius
: Are you really making full use of your talents and abilities? Are you sharing your God-given gifts with others? Are you living in a state of abundance? This week, as a New Moon occurs in your material zone, you're being offered the chance to not just start afresh in some aspect of your material life, but also access a source of inspiration that will make it easier for you to tap into a more abundant state of affairs. It's time to face up to the facts of your material world. Take responsibility for whatever situation you find yourself in. Realize that only you have the power to change it.
---
Pisces
: March begins with a New Moon closely aligned with Jupiter in your sign. This is a time of great importance. It could signify some sort of turning point whether, it's inner changes or outer developments. Either way, this New Moon offers a big chance to begin again, start afresh, and move forward with confidence. This is not a week to think small. It's time to make one or two big decisions that will further your growth in a way that feels totally on track.
---