#Horoscope #Aries #Taurus #Gemini #Cancer #Leo #Virgo #Libra #Scorpio #Sagittarius #Capricorn #Aquarius #Pisces #Horoscope – overview of weekly astrology
Your Weekly Free Horoscope & Astrology Report
March 6 – March 12, 2022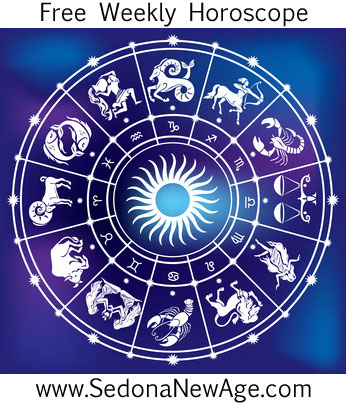 Receive our Free Weekly Horoscope in your Inbox
Aries Taurus Gemini Cancer Leo Virgo Libra Scorpio Sagittarius Capricorn Aquarius Pisces
March is here and speeding along, that's because we have no planets in retrograde and many cosmic alliances to be grateful for.
Mercury enters Pisces on Wednesday, March 9. During the next three weeks artists are favored. Our imagination is enhanced. We are enjoying mystical arts, poetry, painting, music, dance and meditation. We may need more time to ourselves than usual.
The first week of March was about clearing away old energies but the second week feels more optimistic and affords us a chance to create positive things in our lives. The Sun's alignment with Jupiter and Neptune is inspirational. If you feel you've been stuck in the underworld, and a great many people feel that way due to COVID, the energies of the Sun, Jupiter and Neptune will bring us back out into the light.
Sunday, March 13 the Sun conjuncts Neptune. Don't be surprised if you feel a little stressed and anxious. This is a good time to take a little rest, maybe a vacation and smell the roses.
Aries Taurus Gemini Cancer Leo Virgo Libra Scorpio Sagittarius Capricorn Aquarius Pisces
Free Weekly Horoscope for your Sign
Aries
: As the Sun journeys to the end of your solar chart, this is more of a time for reflection rather than action. It might be wise, for example, to look back over the past 12 months and see how well you've handled your life. If there is room for improvement, then this is a good time to take stock spiritually and decide what changes need to be made. You might need to atune yourself to a more spiritual existence by making time for the needs of your soul. Whether that's taking up an artistic hobby, refocusing on spiritual or psychic development. Either way, it's time to turn within an honor whatever is calling you.
---
Taurus
: This is a time in which you are in a good position to be able to make a difference in the lives of others. As long as what you're giving is altruistic, you are likely to experience the benefits of your generosity as people also give to you. This could be a time when life begins to feel more meaningful and a whole lot more inspiring. All you have to do is let the ideas flow and see how you can implement them, ideally with the help of others.
---
Gemini
: Positive new beginnings and development in your career are ripe. You need to simply say yes to an opportunity that comes your way or act on an idea or inspiration. Now is the time to think bigger than you have and this may mean taking a little risk or summoning up the courage to believe in yourself. This isn't a time to stick with the tried and tested or keep yourself small. This is the time to take on a bigger role and move in a different direction. It's gonna take a little faith, but it's all gonna work out.
---
Cancer
: The current planetary picture favors spiritual development, travel, or adventure. Living a solely material existence won't be enough right now. Do you feel a desire for a greater meaning in your life? You need to broaden your horizons in line with something that feels bigger than yourself.
---
Leo
: When we live in a fast paced environment, we are focused on external situations. We only pay attention to our inner lives when something goes wrong. Yet the more in tune we are with our inner self, the less likely we are to meet with catastrophe. Exploring the hidden part of your life could prove to be very enlightening right now. Whether it's the mysteries of life or the complexities of your psyche that are actually calling you, you will probably find that divine inspiration can be found in that which isn't so easily visible.
---
Virgo
: Now there is a wonderful opportunity for growth and development through connecting with others. The opportunity to experience transcendence or Christ consciousness is probably less likely to come through the more obvious forms of meditation or other spiritual pursuits. It's more likely to come from working or harmonizing with others. The more you're able to reach out to others with love and affection, the more likely you are to experience a heightened spiritual state.
---
Libra
: It is often by helping others with their problems that we find solutions to our own. This week you will find inspiration to be of assistance to those in need. You are being given an opportunity to grow through your service to others and it is through the service that you will find your Christ consciousness. Don't underestimate the power of what you have to offer. Ideally, you will be in a phase of loving your work, but if there's room for improvement, concentrate on how you can love your work more or how you could do it more creatively. Move toward that which you find inspiring, joyful, and meaningful.
---
Scorpio
: This week the Sun, Jupiter, and Neptune align in your fun zone, so try not to take things too seriously. The more child-like you can be, the more likely you are to experience inspiration and miracles. Make it your mission this week to play, create, be romantic, have fun, and cast your cares to the breeze. Step into a more timeless world whenever it is possible
---
Sagittarius
: We are sometimes conditioned to believe that work and success in the outside world is commendable, whereas running a successful home or enjoying the happy family life is somewhat inferior. Perhaps this is where we as a society have gone wrong. Sagittarius is the sign of the adventurer but it would seem now that your soul is calling you home. Don't ignore these soulful whispers because they are guiding you to a more content and happier life. As you heal your space and family connections you will be doing your bit to bring the world back into balance.
---
Capricorn
: Communication is a two-way street but many of us forget the importance of listening. There may be a restless feeling in the air this week that instills a busy feeling within you, but perhaps more important than being there and everywhere is a need to access the truth. That may involve speaking and listening from the heart. This could be the need to negotiate a tricky situation, explain how you feel, or impart your knowledge. Just try to ensure that whatever you say and however you listen is done in the spirit of love.
---
Aquarius
: Opportunities for change, progress and growth are ripe as planetary activity enlarges your material world. Now is the time to think big without taking unnecessary risks or running before you can walk. Aim to get the balance right between moving forward and maintaining a certain level of realism. It might be easy to get carried away and lose yourself in some aspect of your life. Make sure that no one is pulling the wool over your eyes. Letting go of your attachments and starting to live more in alignment with your truest values is the way forward.
---
Pisces
: If you're not growing, you're dying. Just standing still is not an option. We have to move on. If not, disturbances will come. There are times in life when it is prudent to withdraw, but it is not a good idea to keep oneself small. As the sun aligns with Jupiter and Neptune in your sign, the time is right to go after what you want and believe in. Challenge yourself to strive to be more than what you were before. It's no longer enough to stay in the same place as you have been, so should an opportunity present itself, that promises expansion, take it. This is your time to move on.
---