#Horoscope #Aries #Taurus #Gemini #Cancer #Leo #Virgo #Libra #Scorpio #Sagittarius #Capricorn #Aquarius #Pisces #Horoscope – overview of weekly astrology
Your Weekly Free Horoscope & Astrology Report
March 20 – March 26, 2022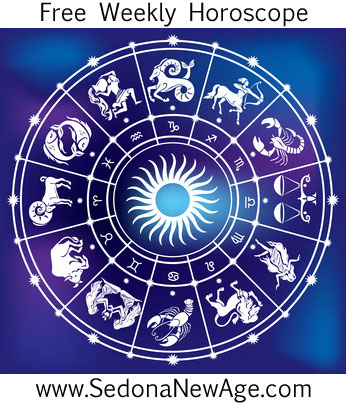 Receive our Free Weekly Horoscope in your Inbox
Aries Taurus Gemini Cancer Leo Virgo Libra Scorpio Sagittarius Capricorn Aquarius Pisces
The Moon is in Scorpio between Sunday, March 20 and Tuesday, March 22. This is the perfect time for scientific research, esoteric studies, self-transformation, shamanism, or dealing with the mysteries of life, death, and sexuality.
The Moon in Sagittarius between Tuesday, March 22 and Thursday, March 24 is the perfect time for traveling, religious and philosophical activities, or matters related to higher education. It is also excellent for lecturing, learning, and exploring other cultures.
The Moon in Capricorn between Thursday, March 24 and Saturday, March 26 is a good time for furthering our ambitions, asking for a promotion, making a good impression, and restructuring our businesses.
Aries Taurus Gemini Cancer Leo Virgo Libra Scorpio Sagittarius Capricorn Aquarius Pisces
Free Weekly Horoscope for your Sign
Aries
: The Sun's arrival in your sign will help your energy levels, motivation, and overall enthusiasm. It is also indicative that things are about to change for the better, especially if you feel stuck or uncertain. The Sun will bring with it an injection of strength, which in turn will bring renewed confidence and vigor. Remember to keep your spiritual connections intact through meditation, quiet time alone, and connection with your guides and angels. You will be getting the strength and motivation you need to bring in the necessary changes. In short, this is the time to focus on rejuvenating yourself by engaging in activities that make you feel glad to be alive.
---
Taurus
: The Sun's arrival in your zone of repose, grants you the opportunity for some quiet time. So if life has been busy of late, then batten down the hatches for a day or two, and let the world get on with its business while you reconnect with yourself. Take time to rest or engage in social pursuits such as meditation and music. Take a look back over the past 12 months and consider whether you feel you have managed your life effectively or whether there's room for improvement. Remember to pay attention to your intuition, feelings, and dreams.
---
Gemini
: As Mercury aligns with Neptune and Jupiter at the top of your chart, this is a week in which you're likely to be buzzing with inspiration or drowning in a sea of confusion. Possibly both could occur at different times or a different aspect of your life, for Neptune isn't known for its consistency. Life may not make sense, so follow what inspires you and move in that direction. Any confusion may simply be the ego's way of blocking you in a sense that you may be trying too hard, or perhaps you're caught up in mental rigidity, and by going with the flow, you will be exactly where you need to be.
---
Cancer
: As the Sun reaches the highest point in your solar chart, this is a good week to check whether you are moving in the right direction. Are you making adequate progress? Are you sufficiently focused on your future and the goals you would like to achieve? What does a successful life mean for you, and are you currently living it? No matter what has happened in the past, you are now moving into a period when you can change things for the better and it will begin with intention.
---
Leo
: It's often said that the definition of insanity is doing the same thing over and over but expecting a different result. Have you been falling into this trap? Do you have a problem that you've been trying to tackle in the same way but not really getting anywhere? If so, now is the time for a different approach. You might ask your dreams for an answer, go to a psychic, or go on a journey or pilgrimage. It doesn't really matter, as long as you do something you haven't done before.
---
Virgo
: The Sun's move into your zone of transformation, makes this a good week to rework something, such as an object, relationship, an aspect of yourself, or an unhealthy situation. Anything that can't be reworked or healed, however, will need to be released. How do you clear the toxins out of your body, disturbances in your mind, or clutter in your home? You will begin a process of rejuvenation alongside the ability to see what is most necessary and important.
---
Libra
: As the Sun moves into your Partnership Zone, it may be time to get serious about a particular relationship. From giving someone more of your time or identifying how you can improve a union, your attention now needs to be on others and how you relate in general. The key, of course, is to give people your full attention, for this simple but difficult act will make others feel special and appreciated and also have a healing effect on the relationship itself. So aim to tune into others to see how you can best meet their needs while at the same time ensuring there is a relationship that means anything to you and also meet your needs.
---
Scorpio
: Aside from this being a busy time when you feel called to do things, it is also a time when you need to pay closer attention to your physical well-being. True health is not just an absence of illness, it's a feeling of vitality and mental clarity. When we are in good health, anything seems possible. This is a week in which you can more easily identify what needs to change to charge your energy and enable your soul to better accomplish its mission.
---
Sagittarius
: "Let the good times roll", is a motto you would do well to embrace this week, as the Sun moves into your zone of fun and self-expression. This is a good time to get creative, focus on hobbies, and enjoy more time in recreational activities. Not only will doing more of what you love lift your spirits, but it will also boost your immunity. So listen to your heart this week. If it says Yes but your head says No, there might be an opportunity that will benefit you in some way and you would be wise to take it.
---
Capricorn
: This is a great week to download information, and that could be done through prayer, journaling, dreams, art, communing with nature, meditation or anything else that enables you to receive higher knowledge. Your psychic antennae become a bit more sensitive so take care in busy or loud places. Think twice before subjecting yourself to the news or any other negative information or entertainment. This is a week to find comfort in nourishment and the simpler aspects of life.
---
Aquarius
: Our attitude is the key to everything and as the Sun moves into your Mental Zone it may help to see whether your beliefs are working for or against you. In particular, if there is a situation that is troubling, can you see it in a different way? Does the difficulty in some way relate to a negative belief that you hold about yourself? Perhaps this is the time to change the script and start telling a different story about yourself. If you're currently trying to force a square peg into a round hole, you may need to step back and work with what you have.
---
Pisces
: The Sun's move into your Money Zone makes this the time to put more of your energy and attention into creating a more abundant or better situation for yourself. It could be that you have an idea to improve your financial situation, such as an idea to generate more cash, save money, or be more organized and on top of things. Either way, this is a good week to focus on your material world and see if you are making the most of your talents. Perhaps it's as obvious as realizing that when you value your time, gifts, and talents, others will too.
---