#Horoscope #Aries #Taurus #Gemini #Cancer #Leo #Virgo #Libra #Scorpio #Sagittarius #Capricorn #Aquarius #Pisces #Horoscope – overview of weekly astrology
Your Weekly Free Horoscope & Astrology Report
March 27 – April 2, 2022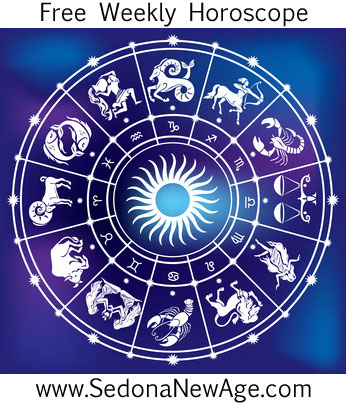 Receive our Free Weekly Horoscope in your Inbox
Aries Taurus Gemini Cancer Leo Virgo Libra Scorpio Sagittarius Capricorn Aquarius Pisces
As we are winding up March and zooming into April, it's time to clear the past and make the most of April's wonderful opportunities to step deeper into the fifth dimension. We must surrender our doubts or what if's to the higher ups. Trust the process that is unfolding. It will begin on April 1 under a New Moon aligned with Mercury and Chiron. This alignment augurs new beginnings and an ability to heal what blocks us from stepping onto a new path.
Aries is all about fresh new energies, so we should try to do at least one small thing to honor the newness. Plant some seeds in our gardens, create a vision map, or write an action plan for something we'd like to achieve, and then pick one thing and do it. Taking bold action will be rewarded under this New Moon.
Aries Taurus Gemini Cancer Leo Virgo Libra Scorpio Sagittarius Capricorn Aquarius Pisces
Free Weekly Horoscope for your Sign
Aries
: You're in your groove right now and feeling more energized and confident than you have in a while. The New Moon in your sign kicks off a few weeks when you become clear about the changes you want to make your prime position to execute effectively. You can clearly express your point of view to others when verbal Mercury makes a gorgeous Trine to pragmatic Saturn. An annoying conflict from the past could flare up on Thursday, but show that you have grown by not overreacting. Mercury moves into pragmatic Taurus on Friday, it will help you see the long-term benefits and focus on financial pieces of the puzzle.
---
Taurus
: Your intuition has been on fire recently. Your path forward continues to become clear, as you pay more attention to your feelings and instincts. The New Moon in your zone of dreams and privacy says that you already have all the answers you need, you just have to trust yourself. An epiphany could come on Wednesday when verbal Mercury connects with realistic Saturn. It will become clear what changes you will need to make at work to reflect your new perspective. Mercury slides into your sign on Friday and your ability to clearly communicate your vision soars.
---
Gemini
: So many of your big picture dreams and visions are shifting right now, and the future feels full of promise. The New Moon in independent Aries on Monday urges liberation from the past and a fresh connection to your purpose. An important conversation Wednesday when your ruler, verbal Mercury makes a perfect aspect to stabilizing Saturn, this could shift your perspective on relationship matters. A breakthrough Thursday will help you refocus your financial realities. Mercury moves into steady Taurus on Friday and for the next few weeks take your time making big decisions.
---
Cancer
: Career related breakthroughs just keep rolling in. The New Moon, in independent Aries kick starts a brand new chapter of your professional life. The time is now to pull all those new plans and ideas into action. Schedule any important conversations for Wednesday when verbal Mercury makes a perfect aspect to no-nonsense Saturn. Drama that you thought was over may erupt again on Thursday. Play peacemaker instead of taking things personally. Mercury moves into pragmatic Taurus on Friday and will help you cement the stronger alliances you need to make your dreams a reality.
---
Leo
: Open your eyes to all of the new possibilities around you, Leo! Some growing pains recently have had you thinking about what you truly want in the long term. And with the New Moon in enthusiastic Aries, you are finally gaining some clarity about which of the new opportunities you want to pursue. A huge progress on Wednesday shows you that you were truly way more equipped and esteemed than you thought at first. But work drama on Thursday shows you still need to make some adjustments. Verbal Mercury moves into your sign of fame and success on Friday and the next few weeks are some of your best of the year for networking and making connections.
---
Virgo
: You have a lot on your plate right now, and patiently following your intuition and gut instinct will lead you to the right decisions. The New Moon and determined Aries, if you don't have passion and privacy, will help you close the door on certain things from the past, so you can start a fresh chapter. Now is truly a time of letting go so you can receive something better. Conversations with family members are especially positive Wednesday. There is some drama on Thursday but don't get tempted into a power struggle. Your ruler, intelligent Mercury, moves into a steady Taurus on Friday and will help give you faith that you will find even better solutions than you ever imagined.
---
Libra
: So much has been shifting in your relationships recently and now is the time for a fresh chapter to begin. The New Moon in enthusiastic Aries in your zone of relationships, will shift old habits and help steer you in a new direction for the future. The next few weeks are some of your best times for love. A connection from an acquaintance Wednesday should turn out to be a significant friend or ally. You may be tempted to get carried away Thursday, but tap into your pragmatic, rather than melodramatic side. Verbal Mercury moves into the grounded Taurus on Friday and will help you clear the noise from other people and only focus on what you want.
---
Scorpio
: Work work work! You are on fire right now, so ride the wave in terms of making small but meaningful tweaks and adjustments to what is helping you shine on the job. The New Moon in assertive Aries on Monday wipes the slate clean with certain people and situations, so leave the past in the past and move on. Wednesday is the ideal time for delicate financial conversations. A feisty square between benevolent Jupiter and your ruler, intense Scorpio, may upend a big project Thursday. Trust that revisions were necessary and take a different approach. Verbal Mercury slides into your opposite sign of Taurus on Friday. You have never been more convincing or diplomatic, so pick up the phone and reconnect with people from the past you can trust.
---
Sagittarius
: It's time to turn over a fresh new leaf and trust that going with what makes you happy will get you where you want to go! Monday's New Moon in Aries in your zone of fun and romance is a good reminder not to take life too seriously. An exciting new romance or creative project could light your fire in a big way in the next few weeks, if you stay open. Having a difficult conversation Wednesday will likewise clear the air and make you feel more understood. Consider how choices you are making now, affect your long-term finances Thursday. Verbal mercury moves into steady Tuarus on Friday and helps you refine your vision at work.
---
Capricorn
: So many subtle, but powerful, shifts and changes have been recently happening and you could feel like you're starting a whole new chapter of your life this week. The New Moon in Aries falls in your zone of home and family, and a move could be in the cards soon, or a new addition to your family or living situation. Important information arrives out of the clear blue sky Wednesday. If you follow your instincts, you'll know what to do. Work changes could shake you up on Thursday. Trust that transformations are now getting you closer to where you want to be. Verbal Mercury moves into your zone of the fun and romance on Friday and a new love interest could spark your imagination.
---
Aquarius
: New and brilliant ideas are flowing through you right now, so it's just a matter of figuring out what is worth pursuing and what isn't. The New Moon in action oriented Aries on Monday has you full of momentum to take on everything all at once, but slow down a bit and decide what is really worth it in the long run. A gorgeous aspect between Mercury and stable Saturn on Wednesday will help you distill long-term values as well as figure out the project that will be easiest to get others to collaborate on. Setbacks Thursday will expose flaws in your strategy or a big picture vision so you can course correct. Verbal Mercury slides into steady Taurus on Friday and urges you to keep some of your ideas and thoughts private for now.
---
Pisces
: You've been narrowing your focus recently, and are totally set on releasing everything that is in line with your core values and priorities right now. The New Moon in assertive Aries will help you turn over a fresh new leaf and could even open you up to some exciting new income streams. Conversations with VIPs or mentors are exceptionally auspicious. A breakthrough Thursday could cause you to say things in a new way. Intellectual Mercury moves into pragmatic Taurus on Friday and will help you distill what activities in relationships are truly worth your time and energy.
---