#Horoscope #Aries #Taurus #Gemini #Cancer #Leo #Virgo #Libra #Scorpio #Sagittarius #Capricorn #Aquarius #Pisces #Horoscope – overview of weekly astrology
Your Weekly Free Horoscope & Astrology Report
May 1 – May 7, 2022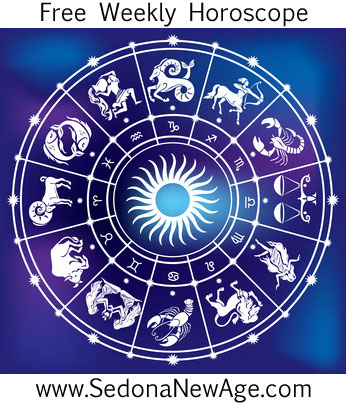 Receive our Free Weekly Horoscope in your Inbox
Aries Taurus Gemini Cancer Leo Virgo Libra Scorpio Sagittarius Capricorn Aquarius Pisces
The first week of May is about creating changes in your life that promote personal growth and desires. This could create some conflict with others, especially if changes include standing up for yourself.
We begin the week with Venus moving out of Pisces into Aries. While Venus tries to promote relationships with others, Aries most important relationship is the one she has with herself. While Venus is an Aries, it's time to ensure your personal needs are met.
During the middle of the week, the Sun conjoins Uranus in Taurus. This is a difficult aspect if you're overly structured and a creature of habit. The key to working with Uranus is that you need to create the change yourself. It's an excellent time to explore new things and participate in activities that are fresh and exciting. Uranus is one of the planets associated with freedom and we all need to break outside our boxes and explore the unknown to keep life fresh and exciting.
This weekend, the intensity of energy calms down with the lovely Sun–Mars aspect. You will get a much-needed energy boost and you should use this to work on projects that need completion.
Aries Taurus Gemini Cancer Leo Virgo Libra Scorpio Sagittarius Capricorn Aquarius Pisces
Free Weekly Horoscope for your Sign
Aries
: Do you need a break in a pattern where your finances are concerned? Perhaps the old way isn't working anymore. The need now is to take a new approach to the material world and do things differently. This will liberate you from limiting or staying in a static situation. Perhaps a good question to ask yourself is, "If I felt financially free, what would it look like?"
---
Taurus
: No matter what developments occurred during the Solar Eclipse in your sign, the conjunction of Venus and Jupiter promises good things. This goes well for friendships and new contacts that could bring opportunities. You could also see benefits financially. Time to let your fairy godmother wave her magic wand.
---
Gemini
: Mercury will soon turn Retrograde in your sign, so use this week to get as much done as you can. The recent Solar Eclipse will bring some sort of closure or ending, whether it's a gradual fading out of something or a more dramatic exit. Either way, life is in the process of clearing the path for you so that new beginnings can be brought into play.
---
Cancer
: The recent eclipse could've shakin things up a bit, especially your friends and social life. You may also have found yourself experiencing changes or developments in relation to your hopes and dreams. Sometimes things just need to change. Starting a new project or embracing a new aspect of your social life is the way forward now.
---
Leo
: A new direction in life or changes with your work/career could be evident as the Uranian eclipse occurs at the top of your chart. This may not feel like the most stable time, but it will afford you the chance to breathe new life into a situation that has become stagnant. Embracing change, is the way to go forward.
---
Virgo
: What do you need to do to release so that you can embrace something new? Is there a risk you need to take, or do you need faith to help carry you forward? Playing it safe or staying in your comfort zone will probably be counterproductive now, whereas daring to experiment or shift your beliefs in a way that can broaden your horizons will reap its own rewards.
---
Libra
: If it seems like an old order is passing away and a new one emerging, try to trust in the process and remind yourself that there is a divine plan at work. With Jupiter and Neptune's conjunction to Venus this could be a week when you experience some sublime moments along with desirable opportunities to expand, especially where work and health are concerned. Optimism is the key to happiness this week.
---
Scorpio
: Relationships are theme this week, and now could be the time for sweeping changes and a break from the past. Don't cling to any relationship that has outlived its time. You might also need to look at relating in a different way or changing the dynamics of a particular relationship. If you are involved in any kind of conflict, changing your strategy will be the way forward.
---
Sagittarius
: This week, the focus is on your health, work, and daily life, so if any of these feel out of balance, then the recent eclipse could bring opportunities for new beginnings. Try to take a different approach, as it might be that whatever you were doing before isn't working. This may require you to change a daily routine. You might simply need to change your way of thinking.
---
Capricorn
: There comes a point in life when you need to focus on recreation. When we are engaged in recreational pursuits, we literally re-create ourselves and this is what you need to focus on right now. Perhaps it's time to take up a new hobby or another fun activity. It might be enough to get away for a few days, visit a theater, or go out for a meal. Whatever feels like fun and relaxation for you, make sure to schedule the time for it. It's important.
---
Aquarius
: It's time for you to take a risk and know what you're capable of. The recent eclipse with Uranus is likely to feel a little destabilizing, especially with regards to your foundations. Matters relating to your home or family could feel unsettled but the universe may be saying it's time to move on. The gift in this eclipse is freedom and release from the past which will lead to exciting new developments.
---
Pisces
: With Mars in your sign now, you are in a position to make great progress in something that is dear to your heart. Optimism, motivation, and enthusiasm will help to carry you there. The Uranian Eclipse suggests that you try to see things differently. We can all get stuck in mental grooves, so challenge yourself to see your situation from a different angle. Ask yourself how someone you admire or wish to emulate would approach things. Then see whether you can do the same, because the opportunities currently on hand are too good to waste.
---