#Horoscope #Aries #Taurus #Gemini #Cancer #Leo #Virgo #Libra #Scorpio #Sagittarius #Capricorn #Aquarius #Pisces #Horoscope – overview of weekly astrology
Your Weekly Free Horoscope & Astrology Report
May 8 – May 14, 2022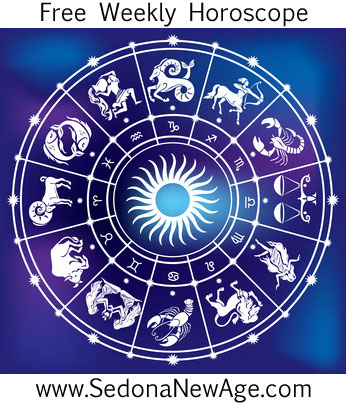 Receive our Free Weekly Horoscope in your Inbox
Aries Taurus Gemini Cancer Leo Virgo Libra Scorpio Sagittarius Capricorn Aquarius Pisces
On May 10, Mercury begins its backward motion in Gemini. As talkative as Mercury in Gemini is, the retrograde can usher in a time of putting it all down in writing instead of vocalizing it. We tend to go within when this planet is retrograde, rethinking, revising, and revisiting things in our mind. Lots of old ideas and decisions will be reviewed. Things may not work the way you were expecting them to, so if you can wait, put off making those big decisions until Mercury turns direct next month.
Later in the day, Jupiter enters Aries for the first time in 12 years. Jupiter is no slouch and its effects are to expand our experiences, our knowledge, and our understanding. Jupiter represents optimism, growth, generosity, joy, and abundance. With Jupiter in Aries, we attract the best fortune when we take the lead, inspire others, and demonstrate enthusiasm and courage. Faith in yourself can bring about positive circumstances during this transit.
Aries Taurus Gemini Cancer Leo Virgo Libra Scorpio Sagittarius Capricorn Aquarius Pisces
Free Weekly Horoscope for your Sign
Aries
: It's time for some fanfare as Jupiter, the planet of good fortune and abundance arrives in your sign. It will take up residence for the next six months so this may not be the time to keep yourself small or safe. On the contrary, it's time to reach out towards new possibilities, believe in the impossible, and work towards expanding your life or yourself in some way. It's likely that at least one significant opportunity will present itself in the days or weeks ahead and you should be ready to take it.
---
Taurus
: Mercury's change of direction in your money zone puts emphasis on your material affairs, so if things are tricky, it may help to review or rework the matter in hand. If you've always done something a certain way, then now might be a good time to do things differently. Although this is not a good time to push ahead with new financial matters, it is conducive to letting go of stuff you no longer need.
---
Gemini
: As Mercury turns retrograde in your sign, its as if the world has pressed the pause button on your life. You're gonna have to switch gears to a slower pace and take a more spontaneous approach. You might find that this week affords you the opportunity for some creative insights into your thoughts and your life, which you can then put into action. This may be the time for a new you. With Jupiter's change of signs to a most auspacious area of your solar chart, you can look forward to a brighter future with expansion and happy developments in your social life and friendships.
---
Cancer
: Jupiter's move into your success zone is good news for your career and your direction in life. This is the point at which life begins to open up and present you with new opportunities. Prepare for a possible departure of how your life has been today, because Jupiter has a tendency to open doors to new experiences. All is positive in terms of where you were going. Fully embrace new possibilities.
---
Leo
: Jupiter's entry into Aries on May 11 is a positive occurrence for you, as it promises new adventures and a feeling of optimism. Now is the time to believe in the impossible. Now is the time to cast your doubts to the wind and have faith. It's time to go after your dreams.
---
Virgo
: While energies are still favorable for adventure and new possibilities, Mercury turning retrograde at the top of your chart is likely to press the pause button on your direction. This is a suitable point to reassess your trajectory. This is the week to think big and at the same time check that you have the details right. Jupiter's change of signs will enable you to heal old wounds so that you can become stronger and more empowered.
---
Libra
: Jupiter's move into your opposite sign is good news for your relationships, which will benefit over the next few weeks from an injection of positivity, fun, growth, and development. New relationships could form now, while established ones can be effortlessly improved. Giving and receiving, learning and growing, & helping and sharing are the themes that should point you in the right direction.
---
Scorpio
: If others accuse you of not being objective, it may be because there's a Lunar Eclipse building in your sign. That will feel rather intense and also somewhat confusing. It could be difficult to see the wood for the trees, so refrain from making any important decisions or taking action this week. Instead, take the time to be with yourself so you can better tune in to your private needs. Focus on your work or your health, because Jupiter's change of signs is set to bring growth and opportunity to these areas. Your confidence and well-being will grow as a result of providing good service to others.
---
Sagittarius
: Jupiter's move into Aries is good news for you as it lands in your zone of fun and creativity, making this the beginning of a more lighthearted and enjoyable phase. It will be easier now to put amusement and pleasure higher on your list of priorities. Ultimately, though, this transit is an opportunity to reconnect with your inner child, to play more and discover what you really enjoy. Meanwhile, Mercury's Retrograde puts the emphasis on partnerships and your interactions with others. This could be a good time to clear the air and make time for anyone who may not have had your full attention lately.
---
Capricorn
: While the focus is still on fun and enjoyment, you might also have to pay some attention to your health and well-being. Mercury Retrograde suggests that this is a perfect time to attend to any health issues. Whatever you've been putting off needs to be addressed now. This applies to your work and daily life too. Jupiter moving into your home and domestic area will help you feel at peace with who you are and where you are living, making this a perfect time to find joy with family and domestic matters.
---
Aquarius
: While the emphasis is still on uncertainties in your home and family this week, Jupiter's move into Aries will generate a shift in your attitude so that you can see opportunities where you might previously have only seen challenges. You're entering a phase in which you will make your own luck. It's also a time for any kind of communication, particularly writing, speaking, and teaching. It could be time to share your ideas, knowledge and inspiration with others.
---
Pisces
: Jupiter's move into Aries is good news for your finances and your material world in general, making this a positive time where money is concerned. From opportunities to make more money, hit a lucky streak, possibilities for new jobs, or simply greater enjoyment of what you already have, this transit is good news. Meanwhile, Mercury is heading backwards through your home and the domestic zone, making this an important time to attend to matters at home. This could be addressing things that need fixing or a family member you need to have a conversation with. Perhaps it's the time to look at your home with new eyes.
---