#Horoscope #Aries #Taurus #Gemini #Cancer #Leo #Virgo #Libra #Scorpio #Sagittarius #Capricorn #Aquarius #Pisces #Horoscope – overview of weekly astrology
Your Weekly Free Horoscope & Astrology Report
June 19 – June 25, 2022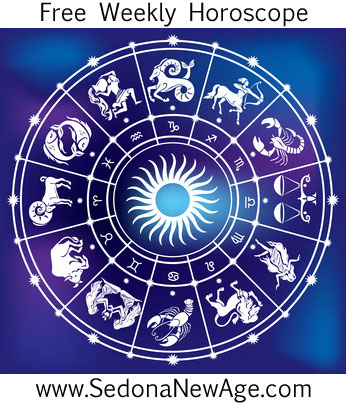 Receive our Free Weekly Horoscope in your Inbox
Aries Taurus Gemini Cancer Leo Virgo Libra Scorpio Sagittarius Capricorn Aquarius Pisces
We should be getting a breather this week. On Monday, June 20 Mercury sextiles Jupiter. Our self-confidence, enthusiasm, faith in life and adventurousness open many positive doors today. This is an excellent time for traveling or planning a long distance trip, meeting people who broaden our cultural and spiritual horizons, learning a foreign language or expanding our education with university–level training.
Then on Tuesday, June 21 Venus is trine Pluto, the Sun enters Cancer until July 22. We seek passion in our relationships as well as a deep soul connection. During this coming month, we are likely to enjoy harmonious relationships with family members. Having a nurturing domestic base feels more important. We may want to renovate and redecorate our homes, making them safe, peaceful and cozy places we are happy to invite our friends over for a meal or just a pleasant exchange. Our financial sixth sense, fueled by the need for security is particularly developed.
Aries Taurus Gemini Cancer Leo Virgo Libra Scorpio Sagittarius Capricorn Aquarius Pisces
Free Weekly Horoscope for your Sign
Aries
: Fear of missing out (FOMO) aside, you may be ready to skip a few upcoming social events. As the Sun enters Cancer on June 21 it moves into a private sector of your chart reminding you that rest is in fact restorative. You are welcoming the slower pace enjoying the comfort of your own home. Family matters may also take center stage absorbing a great deal of your mental energy and leaving you drained. This is a powerful time to reflect on your past. Once Venus, the planet of love moves into inquisitive Gemini on June 22 you're ready for the art of debate. Your mental world takes off and you're more interested in exchanging information than numbers. This is a cosmically long time to share your feelings or craft a heartfelt poem for someone special.
---
Taurus
: It's all about your money. An information overload arrives on June 21 when the Sun enters Cancer. You may find your schedule is jam packed and you're running from one event to the next. Or you may find that more people want to connect with you than normal. If your social calendar is overwhelming, it's OK to say no and hold your boundaries. Matters relating to siblings and extended family may come into focus. This is also a time to pick up a new hobby or skill. Don't be shy, sign up for any class that interests you. And now we're back to money as financial blessings arrive on June 22 with Venus's entrance into Gemini. This is one of the luckiest planet in the sky and you do deserve blessings wherever it's moving through your chart. With your income sector highlighted, you may receive a check out of the blue, or promotion or a new job opportunity.
---
Gemini
: Your focus turns to practical matters as the Sun sashays into Cancer delivering the Summer Solstice in a fresh season. Projects at work may be taking up a good portion of your time, or perhaps you're up for a raise or a promotion. This is an excellent time to work on your budget and chip away on financial matters. On a personal level your attention turns to self-esteem and values. Your sensitivities will be heightened and it's easier for you to be influenced by compliments and criticism. A cosmic pep talk arrives the following day on June 22 as Venus, the planet of blessings and love, enters your sign. This is a time where your magnetism and persuasion is off the charts. Treat yourself to a new haircut or update your summer wardrobe. People are looking to you for inspiration.
---
Cancer
: The Sun enters your sign on June 21 and ushers in a new season with the Summer Solstice. You have a healthy dose of confidence and find yourself feeling revitalized. Not only do you have pep in your step, but others are noticing you too. If you've been feeling like you wanna set a new goals for yourself you will find the motivation now. Venus the planet of affection and love enters Gemini on June 22, and you can find yourself dealing with issues within your partnership or tending to some wounds. Your psychic and dreamworld may be over active right now. Pay attention to symbols and signs from your dreams.
---
Leo
: You've been go, go, go and it's fair to say that you've wiped yourself out. It's time to sink into a deeper cycle of rest on June 21 as the Sun enters Cancer. When your planetary ruler enter sensitive Cancer your emphasis shifts to your internal world. You may be dealing with burnout or processing closure. Your mental health is your focus right now, and now is not the time to rush or force anything. A little solitude will go a long way on June 22 when Venus, the planet of blessings, moves into Gemini. This will lead into renewed interest to focusing on your future dreams.
---
Virgo
: The Sun scoots over into Cancer on June 21, shifting your focus from work to your friends. As this shift has taken place, you're more interested in spending time in community spaces. Networking and saying yes to social events can bring you to someone who could change your life. You may also feel like time is on your side. Sink deeper into gratitude for all you have and take notice of how Universe's rewards you. Venus, the planet of blessing and cosmic gifts enters Gemini on June 22 and highlights of the career center of your chart. This is not a time to be modest, it's a time to shine, it's also a time of harmony and stability in the workplace.
---
Libra
: The Sun moves into Cancer on June 21 and the beloved Summer Solstice finally arrives. Cancer brings a fresh perspective and you're feeling like nothing is out of reach. Your focus changes to your career but know that this investment of your time will be well worth the rewards. So this is a promising time to invest in your reputation and your career. Venus the planet of love and hobbies enters Gemini on June 22 and you may feel like it's impossible to satisfy your curiosity and whims. You're in your researching mode. If you're in school, a mentor or teacher can really make a difference.
---
Scorpio
: When the Sun enters Cancer on June 21, you're ready to call in a new expansive chapter. You're feeling a wave of optimism take over, and you're curious about the adventures that lie ahead. If you ever felt called to explore the esoteric, booking a reading with a psychic, astrologer or a tarot reader can lead to new perspectives on things for sure. You're ready to knock some things off your bucket list. On June 22 Venus enters quick witted Gemini. Venus in Gemini brings an increase of mental energy through an intimate part of your chart. You're reflecting deeper on things related to trust, intimacy and vulnerability. This is your opportunity to form deeper bonds and connections. Don't be afraid to explore your fantasies and desires in the bedroom. Venus in Gemini seeks versatility.
---
Sagittarius
: The Sun enters Cancer on June 21 and you're finding yourself in a more serious mood. You're incredibly introspective and your sensitivities are heightened as you examine issues that have been brushed under the rug. Are you feeling ready to commit to working through some blockages in your psyche? This will help you regain your power and rid yourself of any stagnant energy that's been holding you back. On June 22, Venus, the planet of love and harmony, enters Gemini. Your love life receives a kiss from the Cosmos. This is an easy-going time for you if you're partnered and you will enjoy spending more time together. Single Sag may finally feel ready to make a commitment to someone who has stolen their heart. Whatever your relationship status, online business opportunities may land in your inbox as little cosmic blessings. Collaboration of all type is favorable right now.
---
Capricorn
: The Sun makes its yearly dance into Cancer on June 22, bringing attention to your partnership and close collaborations. If you're dating someone, this could be a cosmic time to get more serious. If romance isn't in the picture, you're spending more time one on one with people you respect and love. Collaboration can lead to unexpected success at this time. This transit is also an invitation to be reflective on themes of codependency in your life. Make sure your needs are being met. Venus enters Gemini on June 22 and your love language shifts to acts of service. If you're dating you could find love in very boring places like the grocery store or at the gym. This also signals a period of smooth sailing in your work life. Enjoy it.
---
Aquarius
: The Sun enters Cancer on June 21 and your schedule picks up speed. Your work life might feel busier than ever and perhaps you're drowning in mundane tasks and projects. This is a time where it's very important to be aware of burn out. Don't get caught in the trap of prioritizing others needs before your own. You may also feel more inspired to tend to your health and habits. Our small daily habits lead to the greatest change. What could you accomplish if you introduced one healthy habit into your morning routine? The wind is back in your sails and you're ready to live out your very romantic comedy as Venus enters Gemini on June 22. When the planet of love and affection move through this part of your chart, harmony and blessings show up in your romantic sphere. This is the time to reignite the spark with a partner or dive back into the dating scene. If your creative, carve out dedicated time to work on a new craft.
---
Pisces
: You're craving a little more adventure and fun in your romantic life, and is that a crime? On June 21 the Sun enters Cancer and the ordinary simply won't suffice any longer. Do you want candlelit dates, a round of mini golf and evenings with curated cocktails? If you're coupled up or dating, this is the time to focus on your love life. Invite more fun, pleasure, and romance back into your world. If you're working on a creative project, now is the time to carve out dedicated time to let it blossom. Inspiration is all around you. On June 22, Venus the planet of love and harmony, enters Gemini and moves through the sector of your chart the governors family and home. This can be a peaceful time with loved ones, and after a rocky Mercury Retrograde, it's more than welcomed. Enjoy the safety and security of your home environment, and allow it to recharge your being. This is also a great time to get stylish within your home, a little home renovation or redecorating may change up the energy and spark something new within you.
---