#Horoscope #Aries #Taurus #Gemini #Cancer #Leo #Virgo #Libra #Scorpio #Sagittarius #Capricorn #Aquarius #Pisces #Horoscope – overview of weekly astrology
Your Weekly Free Horoscope & Astrology Report
July 17 – July 23, 2022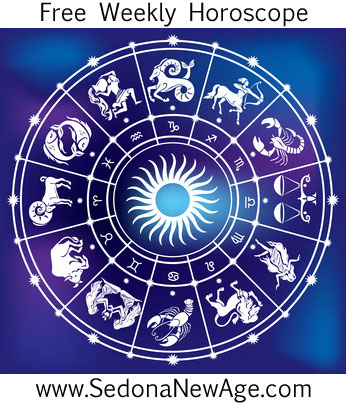 Receive our Free Weekly Horoscope in your Inbox
Aries Taurus Gemini Cancer Leo Virgo Libra Scorpio Sagittarius Capricorn Aquarius Pisces
Sunday, July 17 Venus enters Cancer until August 12. This coming month is excellent for family reunions and creating gatherings in our home. We are romantically inclined, seeking peace and security. Monday, July 18 Mercury opposite Pluto. Negotiating, compromising and listening to both sides of a problem are better today than harsh ultimatums. It's important that we are attentive so as not to fall prey to manipulations or power games which could prove very destructive. Tuesday, July 19 Mercury enters Leo, the Sun opposite Pluto. Our organizational abilities are extremely good. Our ability to stay in our integrity could be challenged. Keeping the highest good of all in mind helps us to achieve the success we deserve.
Friday, July 22 the Sun enters Leo. We feel exuberant, want to bask in the limelight and there may be a little more drama than usual. Saturday, July 23 Mercury Trines Jupiter. This is a wonderful day to make travel plans. We feel happy, positive and self-confident. We may be drawn to exploring another culture or learning a new language. Our minds are open to the world and adventure.
Aries Taurus Gemini Cancer Leo Virgo Libra Scorpio Sagittarius Capricorn Aquarius Pisces
Free Weekly Horoscope for your Sign
Aries
: Work and home are still the central themes and this is a time when power and success are beckoning. It may be that your experiencing a growing sense of power or you're growing and evolving in your work. If you feel the need to prove yourself, you could find yourself involved in a power struggle and this could be a clue that you have temporarily lost sight of what is important.
---
Taurus
: With Mars and Uranus in your sign, alongside the Sun and Mercury in an upbeat communicative area of your solar chart, your usual Taurean instability could be lost in a whirlwind of mental or physical activity, so take care you don't suffer a mini burn out or feel anxious or wired. Remembering to ground yourself alongside regular rest periods, should offset any problems. Aim to be a bit more flexible and fluid in your thinking.
---
Gemini
: Much of the current theme revolves around your needs and what you want, and you may be in a process of determining whether what you want is healthy or whether you have a right to ask for your needs to be met. Little will be acquired, though, if you don't ask, so if you feel you deserve a raise you need to ask for it. In the same vein, your partner is unlikely to do a greater share of the house work unless you ask. You are now in a good position to get what you want, but you need to communicate this to the relevant person.
---
Cancer
: The communication theme continues, so this could be a time in which lots of talking and sharing of feelings, ideas and opinions needs to take place. This is an ideal time to discuss personal issues with a therapist or express how you feel within a relationship. The one thing you need to watch this week is becoming embroiled in power struggles. Watch out for manipulation whether by you or others.
---
Leo
: Most people struggle through life, facing difficulties on their own and not realizing that the divine assistance is on hand in the form of angels, guides, and protective universal energies, just waiting to help. Of course we first need to ask and then notice and act on the help when it comes. This week as Mercury aligns with the Sun in your spiritual zone, your connection to your higher self and spiritual dimensions becomes even stronger and puts you in a privileged position of being able to hand over your troubles to a higher power. It's simply a case of ask and you will receive.
---
Virgo
: How much are you currently allowing yourself to be seen? If you have a creative gift or talent, are you hiding it under a bushel or sharing it with others? Do you help others shine their own light? This is very much a week for giving and receiving support and helping and being helped, but there is a risk that power struggles, paranoia or jealousy could creep into the mix. Don't fiercely guard your potential success unless you really think there's a threat. Instead, trust that others have your best interest at heart.
---
Libra
: Even if you're on the right track, you'll get run over if you just sit there. Sometimes just taking a small action, such as tidying the house or ticking off a few jobs on your to-do list, can lead to a more motivated and confident state. This week you may feel that you want to get somewhere, and you may have ideas and some degree of motivation. Pluto's position at the base of your solar chart suggests that if you're not careful, you could unwillingly allow an old ghost to sabotage your progress. Any power struggles this week are likely to be a manifestation of an internal battle, and the answer might be to focus on doing something constructive that makes you feel good about yourself. Keep your focus on the future.
---
Scorpio
: This week is very favorable for travel, adventure and any experience in which you say yes to life and break out of your comfort zone. Broadening your horizons now is the key in this could be achieved through study as much as travel. However, be on guard for something that might try to sabotage you. If a person or situation challenges your modus operandi, that could be a good thing. Try not to overreact or defend your position, but look to see whether there is any truth in what the other person might be saying. Be open this week to new ideas and new ways of seeing the world and your place in it.
---
Sagittarius
: There may be something going on in your world right now that is causing some kind of drive for security or material empowerment, but this may not work for you anymore. Whether it's a practical, material issue or something on a psychological – emotional level, you may need to look at being more adaptable or philosophical and then strive to live more in the now.
---
Capricorn
: Tensions, breakdowns and power struggles could define aspects of this week. If you take this as a sign that something needs fixing, it need not be a bad thing. Communication and negotiation could lead to the transformation of power struggles and tensions in relationships. With the current Sun – Pluto energy, it is possible that you may have to deal with something a little unpleasant, but this will likely be an opportunity to mend something that needs repair.
---
Aquarius
: We all have times in which we allow our thoughts to run away or worry us. Perhaps our thoughts run down the path of fear or anger. This week, seek to identify where your mind is undisciplined and try to turn things around. It is good now to focus on details, get things done and be more organized. You just need to keep the inner saboteur in check, ideally by not paying attention to it.
---
Pisces
: We shouldn't wait for an accident, illness or injury to remind us of the importance of play and enjoyment. If you find yourself about to turn down an opportunity for a little fun, in favor of doing your job or for filling your commitments, stop and think about which would be a healthier option. This week favors a carefree, creative approach to life and it is a good time to remind yourself that laughter is the best medicine.
---