#Horoscope #Aries #Taurus #Gemini #Cancer #Leo #Virgo #Libra #Scorpio #Sagittarius #Capricorn #Aquarius #Pisces #Horoscope – overview of weekly astrology
Your Weekly Free Horoscope & Astrology Report
August 7 – August 13, 2022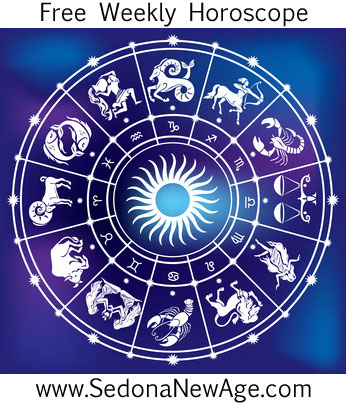 Receive our Free Weekly Horoscope in your Inbox
Aries Taurus Gemini Cancer Leo Virgo Libra Scorpio Sagittarius Capricorn Aquarius Pisces
The first part of August definitely feels like we're walking on shaky ground, but keep in mind that ultimately, this is leading us to a more authentic and awakened state, not just personally but also on a global level. If things begin feeling unsettled or challenging during the first part of the month, the trick is going to be riding the flow, rather than trying to force what is not working. Following on the heels of this unsettling energy, we have the Lions gate 8/8 portal on August 8th.
The Lions gate portal tracks the rising of the star Sirius, which ancients considered our spiritual Sun. There is a prophecy that states as Sirius rises, it activates forgotten coded messages in wisdom left by the people of Atlantis. The eighth day of August is believed to be the strongest day of the portal due to the numerology of 88. Eight is a number associated with infinity, higher consciousness and wisdom.
Cosmic energy gets ramped up on August 11 as the Sun squares Uranus, Venus enters Leo, and the Full Moon highlights the sign of Aquarius. We may feel this transit as an uneasy and anxious feeling of impending change. On the other hand we may be subject to a radical change in our environment or unexpected outburst from other people.
The Full Moon on August 11 illuminates feelings, attitudes and circumstances that are already in existence that may be brought to the surface. The intense energy continues on August 14 when the Sun opposes Saturn. The Sun's need for expression is met with great restraint during this transit. Relationship dynamics can also feel demanding and impatient at this time. However, with some hard work, patience and persistence, this transient can lead to achievement, recognition and respect.
Aries Taurus Gemini Cancer Leo Virgo Libra Scorpio Sagittarius Capricorn Aquarius Pisces
Free Weekly Horoscope for your Sign
Aries
: Frustration and resentment tend to emerge when we are not being true to ourselves. Perhaps we're not seeing what is really on our minds, or maybe we're doing what we feel we have to do rather than what we really want to do. Take care on this week's difficult Full Moon on August 12 that you don't inhibit yourself because the challenge now is to just be yourself.
---
Taurus
: Much of what was said last week also applies to this week, but now you have the Full Moon on August 12, which may demand more from you. This is a serious and difficult Full Moon that activates key areas in your life. The good news is that you should get clarity on whatever has been a source of tension. This week, you could see some progress in terms of your ability to move forward. However, you will have to make a conscious effort to stay calm. The key now is to nourish yourself and those you care about.
---
Gemini
: There is a strong communication theme under this week's tricky Full Moon, it may be something that has needed to be said makes its way out into the light. If there's an event you find difficult it may be because you imprisoned yourself in some sort of mental or emotional straight jacket. The solution is to be open to new discoveries about yourself in the world. Acknowledge that sometimes we need to change the rules we have made for ourselves.
---
Cancer
: While the focus may be on money and your material situation, it is also important to ensure that you are living in alignment with your values. For example, it's no use to value your family if you have to work so much that you hardly ever see them. Could you let go of something so that something else can take its place? This is a good week to get clear on what matters most to you and make sure that those things have a relevant place in your life.
---
Leo
: Obstacles are often put in our way to test our mettle. This is potentially a difficult week under a stressful Full Moon on August 12. It's a time when you need to decide whether something is worth your while. If it is, you need to apply faith, persistent and a soft flowing stance. If it isn't, you need to break free from whatever or whoever is the source of your struggle.
---
Virgo
: Being productive is one thing but running yourself into the ground is quite another. This is a good week to tune in to the subtle needs of your soul, otherwise you may find your health is not firing on all cylinders. The Full Moon on August 12 is a serious and potentially difficult one, affecting your health, work and daily life, so you might need to get serious about your health and pay attention to your body signals.
---
Libra
: It's funny how often we think we want something, but when it comes down to it, the reality is rather different. It is also interesting how much we dream about something we want, but we are reluctant to put in the effort to make it come true. During this week's Full Moon you may receive clarity as to whether you're entertaining a pipe dream or really serious about turning a vision into reality. You may also find it easy to break free from anything that has a hold of you. Focus now on self empowerment.
---
Scorpio
: This week carries with it a certain intensity as the big areas of life – home, work and relationships are all highlighted under a difficult and serious Full Moon. Your personal life especially looks like it needs a little patience and tolerance. Your direction is more favorable and perhaps the best area to channel your energy into.
---
Sagittarius
: In some way you're being told to expand, so be alert to those opportunities that facilitate growth, adventure and in broadening your horizons. It is really only our beliefs that restrict us. You may need to think seriously this week as to whether the beliefs that you hold about yourself in the world are working for or against you.
---
Capricorn
: As the Full Moon on August 12 activates your financial and material zone, this is the perfect opportunity to let go of what you no longer need. While it may be necessary to get serious about a material issue, you may also need to be cautious of being too attached. If things are tricky this week and you can't transform this situation, it might be time to let it go.
---
Aquarius
: Relationships can be great mirrors, we learn a lot about ourselves through our interactions with others. If your personal life is cause for concern, try to see it as an opportunity to learn something about yourself. Conflict can be an opportunity to clear the air and improve things or start afresh. It may also help to remember that the kinder we are to others, the nicer they are likely to be to us.
---
Pisces
: The Full Moon on August 12 may highlight where you have allowed things to slip. You can take charge now, however the answer to any problem lies in a more disciplined way of living and keeping yourself grounded and focused. If you experience anger or rebelliousness, it may be because you need to break a mental pattern to see things in a new and different way. Expect the unexpected, because now you have an opportunity now to be more productive and make your life work for you rather than against you.
---