#Horoscope #Aries #Taurus #Gemini #Cancer #Leo #Virgo #Libra #Scorpio #Sagittarius #Capricorn #Aquarius #Pisces #Horoscope – overview of weekly astrology
Your Weekly Free Horoscope & Astrology Report
September 25 – October 1, 2022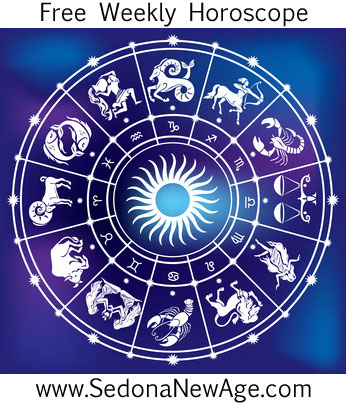 Receive our Free Weekly Horoscope in your Inbox
Aries Taurus Gemini Cancer Leo Virgo Libra Scorpio Sagittarius Capricorn Aquarius Pisces
Winding up September, we have a lot going on with relationships. On Sunday, September 25 Venus is Trine Pluto. A relationship begun today has an unparalleled passion and intensity. On Monday, September 26, Mercury conjuncts Venus, the Sun opposite Jupiter. Communications are pleasant and harmonious, be careful not to promise more than you can deliver.
Tuesday, September 27, Mercury Trine Pluto, Mars Trine Saturn. We have the ability to x-ray situations and people. This transit encourages deep studies of a metaphysical nature. On Thursday, September 29, Venus enters Libra. We will be seeking harmonious equal relationships. This is the perfect time to establish good business partnerships. You also may be drawn to having a makeover. You may be drawn to beauty treatments, pampering and making ourselves more attractive.
Aries Taurus Gemini Cancer Leo Virgo Libra Scorpio Sagittarius Capricorn Aquarius Pisces
Free Weekly Horoscope for your Sign
Aries
: The New Moon on September 25 is the perfect time for new beginnings in your personal life. This could mean starting a new relationship or turning over a new leaf in an existing one. Because lucky Jupiter is in opposition to this New Moon, you could find that other people are very amenable to your suggestions, but it may just be a case of, be careful what you wish for because you might get it.
---
Taurus
: The New Moon on September 25 brings a good opportunity to start fresh or make progress in your work or with your health. This could be an opportune moment to take your well-being into your hands and begin some sort of healthy regime. Or this could be a time to take on a new role at work or look at ways in which you can improve your productivity. In short, this new moon is about looking at how you can improve your daily affairs by making sure that everything—-from your body to your filing system—- is serving in enhancing your life. Discipline may be the key to any issue you have. The more discipline you become the easier life gets.
---
Gemini
: The New Moon on September 25 is good news creatively and romantically, making this a good time to begin a new creative endeavor or to embrace a more romantic or bohemian way of living. Focus less on the mundane details of material existence and more on the beauty and mysteries of life. The New Moon may inspire you to tune in to your authentic self. If there's any confusion in your life, it may be less about trying to analytically figure everything out, but instead surrender to the mystery.
---
Cancer
: With a New Moon in your domestic sphere on September 25, now is the time to start over with home and family matters. This is a great time to welcome a new addition to the family or redecorate your home as you want it. It's also important to return home to yourself, perhaps by being less of an active force in the outside world and being more content to enjoy simple pleasures at home. Tending to the needs of your inner self is important too, so you can use this New Moon to think about not just how you can bring more enrichment into your home, but also what your soul craves deep down.
---
Leo
: The New Moon on September 25 brings an opportunity to begin fresh with a positive attitude, especially if there's been a situation that has made it difficult for you to think in an upbeat fashion. The New Moon marks the start of a favorable phase in life when the tempo increases and "activity" becomes the buzzword. So this is a good time to enjoy short journeys and visit friends, neighbors or family. Communication is the major theme, though, the New Moon marks the moment when you can connect more easily with others if you have something to say, now is the time to say it.
---
Virgo
: The New Moon in your money zone on September 25 suggests that now is the time to turn over a new leaf in your financial affairs. This could happen spontaneously, perhaps when an opportunity comes your way, or it could be an intention that you set or a change of heart that feels more positive. You can expect a shift in your material affairs and the reward will come if you align yourself with an abundant state of mind. The New Moon in opposition to Jupiter could lead you to get carried away with something. It is prudent to keep your feet on the ground and work toward a steady and methodical process rather than grasping at castles in the air. This is a fortunate alignment for you, a time when you can start making the things that really matter to you more of a reality.
---
Libra
: The New Moon in your sign on September 25 is your opportunity to start fresh, create new beginnings, and move forward in your life. Now is the time to consider what you need to progress, either in terms of your desires and ambitions or the direction of your life. With Jupiter's influence on this New Moon, any question can be answered by moving forward with that which brings you a feeling of growth and meaning. The best way forward is to move towards that which will facilitate your growth, one step at a time.
---
Scorpio
: This week under the New Moon, it may be timely to let go of something that is no longer relevant even if it feels difficult. In some way, this New Moon is calling you to move on, so decide what is holding you back or where you have one foot still stuck in the past. See whether you can liberate yourself. In doing so, you may find yourself better able to focus on what is real and productive in your life.
---
Sagittarius
: Opportunities to enhance your social life abound as a New Moon on September 25 invites new beginnings with your friendships and social connections. This could mean the opportunity to create a new connection, join a new group, or move on from that which has run its course. This New Moon also relates to your hopes and dreams, and makes this a powerful moment to allow your intentions to start to manifest. Whatever you have been wishing for can now start to become a reality.
---
Capricorn
: The New Moon in the success and victory zone on September 25 makes this the time to put the past behind you and step boldly into the future. Now you can begin to move forward. At the same time, Jupiter in your domestic sphere means that improvements can be made here too. Your focus now needs to be on your life in the outside world, whether it 's your work or your purpose and direction. It would be a good idea to make a decision on something of importance, because once you make a decision the universe conspires to make it happen.
---
Aquarius
: The New Moon in your adventure zone brings a feeling of possibility in which new avenues begin to open up. If things have felt a bit heavy recently, this New Moon will serve as a much-needed tonic and support any new experiences that you care to undertake. This is a favorable time for travel or learning something new, or simply agreeing to something that you might not have done before. By opening yourself up to new experiences, your perceptions will begin to change and with it a growing sense that anything is possible.
---
Pisces
: On September 25, the New Moon brings with it the opportunity to empower yourself. If you have let others have power over you, now is the time to regain your strength and break free from negative clutches. You can strengthen yourself by placing a bubble of golden light around you. Severing unhealthy attachments will also be much easier for you now, so use this New Moon to focus on your inner strength and take back some control. Just because something has been happening for a long time doesn't mean it has to continue. It's time to get reborn.
---