#Horoscope #Aries #Taurus #Gemini #Cancer #Leo #Virgo #Libra #Scorpio #Sagittarius #Capricorn #Aquarius #Pisces #Horoscope – overview of weekly astrology
Your Weekly Free Horoscope & Astrology Report
October 9 – October 15, 2022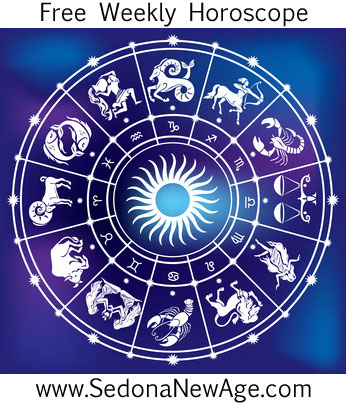 Receive our Free Weekly Horoscope in your Inbox
Aries Taurus Gemini Cancer Leo Virgo Libra Scorpio Sagittarius Capricorn Aquarius Pisces
This month's Full Moon on October 9 will highlight the self-directed sign of Aries. During this Full Moon in Aries, which happens in autumn when the Sun is visiting Libra, this is the time when we want to cultivate the energy, to harvest the seeds that we have planted six months ago during the new Moon in Aries back in spring. So Aries Full Moon is the time when those things that we started to do, that were brand new, are now either coming to fruition and working or not. If the seeds of intention we planted are working for us, we then have to cultivate the crop, we have to harvest — we have to do something with it. And if it's not working, it's time to let go and move onto something else.
This Full Moon illuminates the conflict between Aries and Libra in between autonomy and sharing. Something has been building inside us, likely of a personal nature, and now is the time when the energy of the cosmos fairly demands that we let it out.
On October 10 our thinking switches gears when Mercury re-enters Libra. Mercury went retrograde back on September 9, visiting Virgo, and now it returns to Libra and stays there until October 29. During this cycle, we are able to bring a more rational approach to one-on-one relationships. It's a good time to think about ways of improving our negotiation skills, however in an attempt to see both sides of any given situation, Mercury in Libra can be a vacillating energy. It can be more challenging than usual to make quick decisions. This is the time to mend fences, socialize and harmonize. This is very powerful for considering other's points of view.
Aries Taurus Gemini Cancer Leo Virgo Libra Scorpio Sagittarius Capricorn Aquarius Pisces
Free Weekly Horoscope for your Sign
Aries
: The relationship theme continues. This week, under a Full Moon aligned with Chiron, there is an opportunity to gain insight into a relationship issue and heal a difficulty, whether it's a situation with another person or healing a dynamic within yourself. Either way, there is much opportunity to make progress in the affairs of the heart and other meaningful relationships. It all begins with reaching out and showing your feelings. This is not always easy for Aries folk, who don't like being vulnerable, but it's important now to drop your differences and just be yourself. Others will love you more for it.
---
Taurus
: The Full Moon in your most private sector works in one of two ways: you could have a dark recess of your unconscious mind illuminated by experiencing an emotional outburst, and if you examine it, it could facilitate the healing of an old wound and may bring to a close something that has reached an end or should have reached an end some time ago. We can all hang onto things for long after we should have let them go, and this Full Moon gives us the chance to heal and release what belongs in the past.
---
Gemini
: Your social life and connections to the world are highlighted under this week's Full Moon on October 9, and it may be that some kind of healing needs to take place with your sense of involvement with others or a friend. Either way, this Full Moon offers the chance to connect more deeply with others in the world at large so any prior feelings of loneliness or isolation can be rectified. There is still a focus on following your bliss, and this may mean stepping into a more creative and expressive way of living.
---
Cancer
: The Full Moon activates your career and general direction in life on October 9, making this a key moment to step into the spotlight or whatever may be blocking your forward progress. This should be a time of opportunity when a new pathway becomes visible. It can't happen overnight and progress is often the case of two steps forward and one step back, but this Full Moon should at least remove any recent uncertainty and confusion, allowing you to get a clear sense of what you need to do to move forward.
---
Leo
: The Full Moon on October 9 invites you to break out of your daily routine and do something different. Pay attention to any feelings of restlessness to see whether there is something deeper going on. If so, there should be an element of frustration with your everyday life, and injecting a bit of adventure into proceedings may be helpful in the long term. See how you can embrace a more adventurous, less routine oriented life. Studying other worldly subjects of a religious or spiritual nature may be a positive move now, as this Full Moon asks you to enlarge your sense of what is possible and entertain ideas and concepts that feel expansive and may help you to live in a brighter way.
---
Virgo
: Sometimes no matter how hard we try to be good, we find ourselves tested or triggered, and some dark aspect of ourselves rises up and takes us by surprise. Be prepared under this week's Full Moon to see something about yourself that you might not like. It could be a dark mood, a violent or improper thought, a compulsive desire, a needy attachment, or an obsessive thought pattern. Take solace in the fact that whatever comes up now, does so because you're ready to deal with it. Chiron's close proximity to this Full Moon suggests a deep wound will be coming to the surface that is ready for transformation, and know that this is part of your evolutionarily growth and a rebirth is just around the corner.
---
Libra
: The Full Moon on October 9 is likely to reveal some kind of truth about a relationship, making it likely that you'll be able to see a situation involving another person more clearly. Perhaps the wool will be lifted from your eyes and you will know what action you need to take. Focus on healing the relationship where possible and accepting that which you cannot change. The Venus Sun connection is still shining brightly in your sign, putting you in a very favorable position and this could potentially be a week and when your dreams begin to come true.
---
Scorpio
: This week's Full Moon aligns with Chiron in your health zone, making this a week when you're likely to be dealing with something that needs healing. Health issues might have their roots in something that hasn't been properly acknowledged, and there may be an element of fate involved with whatever occurs around the Full Moon. Taking things on the chin and accepting whatever fate has dealt is important because sometimes surrendering is a better approach than fighting and struggling. Although it may feel like you're not making much progress this week, the Full Moon should at least be very revealing and will enable you to see things in a new light.
---
Sagittarius
: The Full Moon on October 9 highlights your creativity and social zone, making this a week when elimination of some kind is likely to occur in matters that you feel passionate about. Once again, friendship is a key theme and much support is likely to be flowing between you and others. Let your heart be your guide, and if this means showing your feelings to others, then so be it. This potentially could lead to changes within a relationship, but remember that a true friend will accept you just as you are.
---
Capricorn
: The Full Moon on October 9 is likely to activate home and family matters, and if things have been confusing or uncertain here, then this should be an illuminating week when it becomes easier to see through the fog and gain the necessary clarity. There should also be an opportunity to heal a family dynamic or a domestic situation. While this Full Moon brings the opportunity to take constructive steps forward, it may also bring the realization that some things can't be changed, and we just have to live with it. With acceptance, peace comes.
---
Aquarius
: We come into this life without a guidebook, not knowing where we've come from or where we're going, so we formulate a set of beliefs that helps to give meaning. This works well to a point, but we run the risk of becoming limited and trapped by our beliefs. It is often painful to let go of a belief because to do so feels shaky, but if you want to step forward into a new, brighter way of living, you may have to shift your perception of what is real. This will actually be easier than it sounds, as the Full Moon is about to bring illumination to a belief that has been preventing you from being all that you could be.
---
Pisces
: The Full Moon on October 9 activates your financial zone, making this a week in which you're likely to experience increased clarity and the potential for healing with a financial or material issue. If the situation can't be changed, can you accept it the way it is? Can you give more, which in turn is likely to bring more good things to you? Can you give something up or transform something that needs fixing? It's important now not to cling onto the past or your attachments. Let go and allow the truth to be revealed.
---