#Horoscope #Aries #Taurus #Gemini #Cancer #Leo #Virgo #Libra #Scorpio #Sagittarius #Capricorn #Aquarius #Pisces #Horoscope – overview of weekly astrology
Your Weekly Free Horoscope & Astrology Report
October 30 – November 5, 2022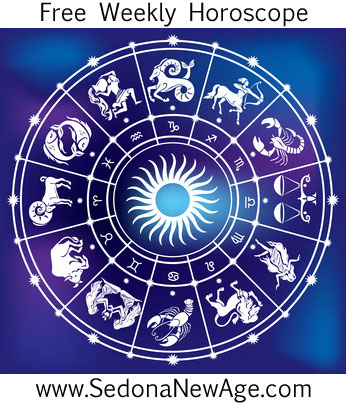 Receive our Free Weekly Horoscope in your Inbox
Aries Taurus Gemini Cancer Leo Virgo Libra Scorpio Sagittarius Capricorn Aquarius Pisces
November promises to be a challenging month. There will be much happening in the world and for many of us events will affect our lives. But all adversity carries with it opportunity, and November gives us the opportunity to forge a new direction in some area of our lives. This new direction will feel exciting, liberating and more in line with our authentic selves, but it will require us to leave something behind. So if a new direction is calling you, try to move toward it, no matter how uncertain it might feel. Just standing still is not going to be an option, we have to move on. If not, disturbances will come.
Aries Taurus Gemini Cancer Leo Virgo Libra Scorpio Sagittarius Capricorn Aquarius Pisces
Free Weekly Horoscope for your Sign
Aries Weekly Horoscope
: Insight and enlightenment do not come from accumulation, but from simplification. As the planets gather in your zone of transformation, it may become necessary to ask how you can simplify your life. What can you let go of that will help you grow? What do you need to give up so that you may gain in another way? Holding onto whatever seems to be slipping away is pointless now. You are in a phase of life in which changes are necessary, and if it seems like you're not getting anywhere, it may be because you're focusing your energy in the wrong direction. Pause for a moment, and strive to become more in tune with the needs of your inner self.
---
Taurus Weekly Horoscope
: These should be interesting times, as the planets gather in key areas of your chart, affecting your personal life, relationship and direction. Whatever may be going on for you, it's important to remember that this isn't the time to keep things as they've always been. In fact, the more you can break with the status quo, the better. Uranus in your sign requires you to revolutionize your life, particularly in those areas that have become stagnant or have been preventing you from being yourself. The challenge now is to be yourself while maintaining healthy relationships with others.
---
Gemini Weekly Horoscope
: The focus is on your health and well-being, making this a favorable time to weed out any unhealthy habits and implement positive, new ones. So when it comes to weeding out those habits, look first to your mental and emotional patterns and those situations that bring you down and the people, places and activities that make you feel good. With Mars now in retrograde in your sign, it is also important to assess where you're going and where your motivation lies. Once you follow that which motivates you, everything else will fall into place.
---
Cancer Weekly Horoscope
: In a world that emphasizes work and productivity, it's sometimes difficult to give ourselves permission to relax and have fun. This week, as the planets stack up in your zone of authenticity, the needs of your inner child may be calling, so if you're open to trying something new or if an opportunity arises to let your hair down and do something enjoyable or creative, then it might be in your best interest to follow the fun.
---
Leo Weekly Horoscope
: There is a domestic flavor to life at present, and it may be beneficial to see what you can let go of related to your home or family life. This could include your ties to the past, including all patterns or roles that you have been playing that are outdated. Even as adults, we can still revert to childhood behaviors when we are with our families, but it is important now to move away from codependent ways of relating. Other than that, this is a good time to focus on the feng shui of your home, clear out what you don't need, and seek to make your space more beautiful.
---
Virgo Weekly Horoscope
: It's easier said than done to always think positively, especially in today's climate where there is so much to worry about. However, we can't escape the fact that our repeating thoughts then become beliefs that create the reality we experience. This being the case, are there negative thought patterns that you can let go of? Can you talk yourself around toward a more proactive and positive attitude? Can you change a belief that you've outgrown? Try to observe yourself as you would another person, and see whether you can spot where there's room for improvement in your approach to life and others. This should be a positive week, but any negative results probably can be traced back to what goes on in your head.
---
Libra Weekly Horoscope
: The focus is on your material life and this is a time of opportunities for prosperity and abundance, especially if you can adjust your thinking to create more of what you need. It may help to let go of any attitudes and beliefs around scarcity and lack, and replace them with a more empowered and creative approach to generating a successful financial situation. It may not always be easy though, as Saturn and Uranus form harsh angles to Venus, suggesting that it will at times, be a challenge to keep your attitude upbeat. Meet any adversity with a proactive approach, knowing that patience and ability to adapt to sudden changes will see you through.
---
Scorpio Weekly Horoscope
: This is less time to pour yourself out to others, especially if you're heading toward exhaustion, and more time to take care of your needs and decide what you require to further your progress. As the planets gather in your sign, it is important that you consider what is good for you and what isn't. Try to eliminate anything that could be holding you back. Conversely, as you become clearer about what replenishes your spirit, you can become more proactive in making sure that these things form an important part of your life. Pay attention to what the Universe brings to your door and what it appears to take away. Letting go is the key now.
---
Sagittarius Weekly Horoscope
: It is likely that something is drawing to a close, whether it's a feeling of completion or something that is actually leaving your life. Either way, this is a time in which endings are more likely to be apparent, and it will help the process if you can clear a space to prepare for new things that will come in time. Taking care now will help to offset any problems further down the line. Also keep an eye on your personal life, as passions of one kind or another, such as anger, conflict or obsession could be draining. Try to be conscious of what you're doing, otherwise, you may experience conflict.
---
Capricorn Weekly Horoscope
: Help has a tendency of arriving just when you need it, but if you insist on trying to do everything yourself, you might make your life harder than it needs to be. The current planetary alignment favors joining forces with others in a mutual flow of giving and receiving without expectation. There may, however, be something you need to let go of relating to a friend, group or organization. While it's important to make a difference to your community, it has to also feel like a joyful experience. So if it doesn't feel like joy, it might be time to switch your focus to that which elevates your heart and soul.
---
Aquarius Weekly Horoscope
: As the planets gather in your success zone ahead of next week's Eclipse, you are in a position to take a step toward achieving something. This could be work related such as an opportunity or promotion. Or it could be a positive movement in the direction of your life, but what matters is that whatever it is that you do or move toward is something that fills you with joy. This is an opportunity to let go of whatever doesn't bring you joy, so that you can better identify and manifest that which does.
---
Pisces Weekly Horoscope
: November begins with an optimistic and expansive set of energies, making this the time to explore possibilities and to see how much you can push out of your comfort zone. This is a good time for adventure, whether physical or mental, and to consider that which you might previously have thought to be off-limits. So replace any old negative mantras with a more adventurous state of mind in which all things become possible, and then you can shape your reality how you'd like it.
---