#Horoscope #Aries #Taurus #Gemini #Cancer #Leo #Virgo #Libra #Scorpio #Sagittarius #Capricorn #Aquarius #Pisces #Horoscope – overview of weekly astrology
Your Weekly Free Horoscope & Astrology Report
November 13 – November 19, 2022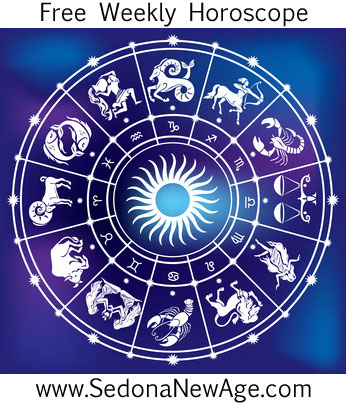 Receive our Free Weekly Horoscope in your Inbox
Aries Taurus Gemini Cancer Leo Virgo Libra Scorpio Sagittarius Capricorn Aquarius Pisces
Although tensions around the Eclipse were very strong, there is a solution that lies with Neptune as it makes a series of helpful aspects to all the planets involved in this alignment. Neptune governs the spiritual side of life. It is referred to as the higher octave of Venus, as it is less concerned with personal love and more aligned to universal love and compassion.
Neptune has no interest in materialism, seeking only to be one with All That Is. So if we want to find our way through November, we need to step into Neptune's fluid dance and just trust that all is unfolding as it should be. We need to remember that if things are falling apart, it's probably because they need to for spiritual growth.
It is no accident that Mars remains retrograde throughout the month, indicating a general lack of progress in the usual order of things. Trying to move forward in ways that the ego would approve, such as behaving with ruthless ambition, probably will not pay off. Mars will be asking us to rethink our notions of progress, success and achievement. Conserve your energy now and be less driven towards action.
Aries Taurus Gemini Cancer Leo Virgo Libra Scorpio Sagittarius Capricorn Aquarius Pisces
Free Weekly Horoscope for your Sign
Aries Weekly Horoscope:
We all have a tendency to get cozy in the comfortable world we have created for ourselves. We surround ourselves with possessions, savings, investments, jobs and people who make us feel secure. But if we become too safe in life and begin to stagnate, our inner selves will give us clues that we need to change. These clues include boredom, frustration and sense of meaningless and discontent. If any of these feelings have been evident, take it as a sign that your soul needs to experience something more and that, in some way, it's time to move on.

---
Taurus Weekly Horoscope:
Often times relationships fail because we didn't give them enough attention. However, if you were the one suffering from lack of attention, you may need to reevaluate the union to see whether you can negotiate a better deal for yourself. It may be time to move on.

---
Gemini Weekly Horoscope:
This is generally a good time to be productive and work toward being more organized and on top of things. But with Mars remaining retrograde through your sign, you may not always feel like charging full steam ahead. In fact, this may be a time to think about your actions and where you direct your energies and whether this serves you well. Any frustration may be a clue that you're not directing your energies in the right places.

---
Cancer Weekly Horoscope:
If you were to build your life around enjoyment, what would you do? What changes would you make? The theme of being your authentic self and living in a state of joy continues, and although there might be moments of confusion or strange outbursts, this could be a clue as to what you're quietly discontented about. By making the decision to be more yourself, you could find that dark mood begins to disappear.

---
Leo Weekly Horoscope:
There are times in life when we seem to have a little power to act, and we just have to wait for circumstances to turn in our favor. As Pluto forms a helpful aspect to the Sun, you should find that you have the ability to act effectively and make creative changes. This is a week in which you may realize that power comes from within, so it won't hurt to care less about what others think and draw deep on your inner confidence to start working on whatever needs rebuilding, whether that be you or something else.

---
Virgo Weekly Horoscope:
It is said that our attitude goes out before us and attracts corresponding events, people and situations. When we have faith that all will turn out well, it usually does. When we are happy we are more likely to find ourselves at the right place at the right time. Negative events can't touch us when we are in that state, as our frequency is too high to attract one. It should be easier this week to feel naturally buoyant, and this should, in turn, align you with positive results.

---
Libra Weekly Horoscope:
Life is a series of natural and spontaneous changes. Don't resist them. Let reality be reality. Whatever you are witnessing in your world at present, try not to resist the process because there is probably a deeper mechanism at play. Focus on getting your material world sorted as best you can. The most important thing now is to make sure that the way you live reflects your values and priorities. A good clue is to look at where you spend your money, as this will likely reveal your priorities in life. This may be a good time to see whether those values are healthy.

---
Scorpio Weekly Horoscope:
This week, as Mars remains retrograde through your zone of transformation and Squares Neptune, you may not feel quite as in control as you would like. However, if you're able to embrace whatever the Universe has in store for you, knowing that it's all part of the greater plan, you'll be able to meet this week's challenges with greater equanimity and an acceptance that all is happening just as it should be. When you make it through to the other side, you will be stronger and wiser for it.

---
Sagittarius Weekly Horoscope:
Every time you don't follow your inner guidance you feel a loss of power. What is your inner guidance currently saying to you? What are the messages in your dreams? Do you need closure for something so that you can move on? Is your body asking you to rest, or is your soul calling for time spent in quiet contemplation? This is a week when the inner will be more important than the outer, so watch what is going on, and take your cue accordingly.

---
Capricorn Weekly Horoscope:
It doesn't matter if your dream is large, small, short term or long-term, this week sees you in the driver seat, making you much more effective in bringing to fruition anything that you want to manifest. Some sort of a plan may be helpful, as well as method, persistence, and a patient approach. You should find that you have the energy to do whatever needs to be done. This is a week in which some kind of progress can be made.

---
Aquarius Weekly Horoscope:
While there may still be tensions in your life, this is the time to let yourself shine, put yourself forward, or step up to a challenge. Saturn's Trine to Mars suggests that if you're willing to put the effort in, you will be successful. At the very least, check to see whether your life is heading in the direction you want and that you're making sufficient progress. The key, once again, is to focus on your future, not the past.

---
Pisces Weekly Horoscope:
As Jupiter travels back through your sign, making a string of helpful aspects with other planets, you are in as favorable a position as possible. Make good use of the positive climate by pushing forward with whatever has meaning and importance for you. The focus is on expansion to become more of yourself and enlarge your perception of what you're capable of. As soon as you start to pursue your dream, your life wakes up and everything has meaning.
---