#Horoscope #Aries #Taurus #Gemini #Cancer #Leo #Virgo #Libra #Scorpio #Sagittarius #Capricorn #Aquarius #Pisces #Horoscope – overview of weekly astrology
Your Weekly Free Horoscope & Astrology Report
January 8 – January 14, 2023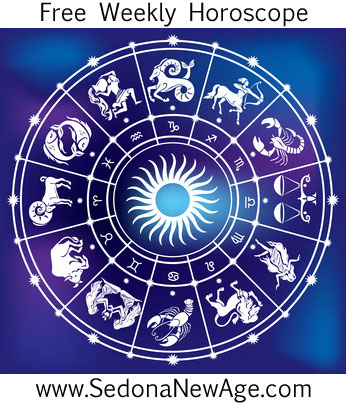 Receive our Free Weekly Horoscope in your Inbox
Aries Taurus Gemini Cancer Leo Virgo Libra Scorpio Sagittarius Capricorn Aquarius Pisces
Here we are in the second week of the New Year and a new vibration. As many of us are discovering, everything is made up of light and sound frequencies and this year we will come to understand it even more. On January 7, the Sun in Mercury meet at the same point in the sky, forming what astrologers call a Cazimi. This is a pivotal moment in your personal Mercury Retrograde story – divine downloads and insight make themselves known today. Pay attention to symbols and signs in your dreams, as well as in your waking life.
On January 9, Venus in Aquarius and Mars in Gemini dance together, igniting your creative drive and heating up your sexual desires. The energy is romantic and exciting. On January 12, Mars finally ends its Retrograde. Say goodbye to delays as you regain your motivation and feel an urge to pick up where you left off. A few days later, Venus in Aquarius clashes with Uranus in Taurus, inviting a bit of shock to your closest unions. This is make-up or break-up energy. Your ability to go against the grain could lead to major breakthroughs.
Aries Taurus Gemini Cancer Leo Virgo Libra Scorpio Sagittarius Capricorn Aquarius Pisces
Free Weekly Horoscope for your Sign
Aries Weekly Horoscope:
This is the time to focus on the future, not the past. Step into your power and create the kind of life that you wish to live. With Jupiter in your sign and the Sun and Pluto in your sphere of success, there's very little to stop your progress now. In fact this should be a time when you can achieve big things, whether it's success at work or the fulfillment of an ambition. This is a time to reassess your direction and to make any necessary adjustments. You are in a privileged celestial position to alter your course and bring about profound changes to your future.

---
Taurus Weekly Horoscope:
The planets are stacking up in a very positive and expansive region of your chart, but Mercury Retrograde may cast doubt at times. If you have faith then it will be rewarded. The planets are quite clear with their message: it's time to push out and explore new territory, and for that you need to have a little bit of faith that all will work out well.

---
Gemini Weekly Horoscope:
It's sometimes necessary to fight external demons, however trying to fight with yourself is pointless. Humility and surrendering to a higher power is the way to recover whether there's something you wish to be free from or not, this is the time of empowerment and inner strength and the best way to do that is to align yourself with a force that is greater than you. God, the Universe, divine inspiration or the power of nature will give you the help you're looking for. Don't be afraid of your darkness, rather try to see what it might be hiding.

---
Cancer Weekly Horoscope:
The buildup of planets in your opposite sign highlights the need to work constructively with others. Is there an issue with someone that needs to be resolved? Do you feel you have too little power? Are your needs going unheard? Is someone complaining about your lack of attention? Either way there looks to be an imbalance of some sort and this can be leveled by being open and honest with each other. Now is the time when people you know can be your biggest teachers.

---
Leo Weekly Horoscope:
Work and health continues to be this week's theme. As Pluto aligns with the Sun, you now have the opportunity to take much greater control of one of these areas and make things work in a much better way. This is the time when you can become a force to be reckoned with at work or transform the way in which you are working. Now is the time you can experience rebirth. Health issues can also be turned around and difficulties overcome. The more you focus on empowering yourself the more successful you will be.

---
Virgo Weekly Horoscope:
If you have a creative outlet or hobby to channel your energy into, you will feel better than if you just focus on the mundane aspects of life, such as work and duties. The Sun's conjunction with Pluto is a powerful alignment and if you're not careful, you could see power struggles with lovers or people who would ignite creative energy. If jealousy is directed at you, it might be because your ego has taken over and you might need to tone things down a bit. The challenge will be to strike a healthy balance between ego and humility.

---
Libra Weekly Horoscope:
The need to resolve things at home continues, as Mercury heads backward through your home and family region. Try to keep your focus on transforming the elements that you wish to retain, while letting go of those aspects that have had their day. It would be timely to fix what needs repaired, clear clutter, bring new energies into your home, work toward purifying your environment and make the effort to mend relationships. Turning your attention to the laws of Feng Shui will be very beneficial at this time too, and moving on from past dynamics that have been holding you back, will be an additional bonus.

---
Scorpio Weekly Horoscope:
As the Sun aligns with powerful Pluto in your Mental Zone, you may need to observe whether your thoughts are viewed with light or dark qualities. Whenever Pluto is in the picture, there will likely be a certain intensity to the way you view a situation and you could communicate in an equally intense way. If you are involved in any kind of communication work this could be a very potent time when people are strongly influenced by what you have to say. Make sure you are using your power and communicative strength in a way that uplifts and inspires or heals and transforms.

---
Sagittarius Weekly Horoscope:
Financial empowerment is the way forward, as the Sun and Pluto align in your Money Zone. Now is the time to become a person of greater influence in the material world, which may involve making a change of some sort. Perhaps it's important now to take back your power, if you have given it away. Review any kind of financial dependence now as the planets ask you not to lean on others for your sustenance. There is a regenerative and transformative feel to this planetary alignment, so whether you're using your power and knowledge to help others to change their situation or improving your own circumstances, this is a key time to move forward toward a financial rebirth.

---
Capricorn Weekly Horoscope:
Although there are times in life when we feel powerless, this is a time when you have the power to change things and take charge of your life. You have more power and control now then you may think and you are moving into a position that can steer your ship in the direction you want to go. Mercury Retrograde may putting up blocks, but if you make the right choices in line with your soul, then you can take big steps forward. So don't think you have to put up with the way things are. Decide what you want to do and then go and do it.

---
Aquarius Weekly Horoscope:
The Sun's alliance with powerful Pluto in your sphere of the soul and unconsciousness, makes this a time when you can access deeply profound wisdom and insight, if you are willing to look within. This is a perfect time to engage in self analysis, honor the feelings of your dreams, meditate and access the wisdom of astrology. The answers to any problems you face will probably not be found by taking practical action but rather by taking time to examine your psyche. It may also help to release the past and prepare to move on.

---
Pisces Weekly Horoscope:
As Mercury retrogrades through your zone of hopes and wishes, it could become apparent that something needs to change or to be resolved. Whether it's a group that you belong to, a friendship, or your hopes for the future, it might help to examine yourself for some sort of reluctance. Being successful and having a thriving career requires an amount of effort and often means that we have to sacrifice something. It's important to realize that if you want to get somewhere, then you have to put the effort in.
---