#Horoscope #Aries #Taurus #Gemini #Cancer #Leo #Virgo #Libra #Scorpio #Sagittarius #Capricorn #Aquarius #Pisces #Horoscope – overview of weekly astrology
Your Weekly Free Horoscope & Astrology Report
January 15 – January 21, 2023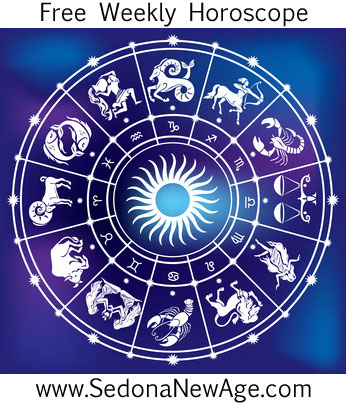 Receive our Free Weekly Horoscope in your Inbox
Aries Taurus Gemini Cancer Leo Virgo Libra Scorpio Sagittarius Capricorn Aquarius Pisces
The Moon is in Scorpio between Sunday, January 15 and Tuesday, January 17. This is a perfect time for scientific research, esoteric studies, self transformation, shamanism and dealing with the mysteries of life. With the Moon in Sagittarius between Tuesday, January 17 and Thursday, January 19, this is an excellent time for traveling and matters related to higher education. It's a good time for lecturing, learning new things and exploring other cultures.
The Moon in Capricorn between Thursday, January 19 and Saturday, January 21 is a wonderful time for furthering ambitions, asking for promotions and restructuring long-term goals in business. Remember this is the time to go forward with new ideas and new ambitions.
Aries Taurus Gemini Cancer Leo Virgo Libra Scorpio Sagittarius Capricorn Aquarius Pisces
Free Weekly Horoscope for your Sign
Aries Weekly Horoscope:
Mercury turning direct at the top of your chart should make it easier to make progress with any career matters or goals and ambitions. In fact, from January 18 onward, things should feel much easier as the path ahead straightens and certainty replaces doubt or frustration. The New Moon on January 22 brings hope and potential to your social life making this the perfect week to turn over a new leaf with a friend or a group organization. Take some small action toward making a difference in the lives of others.

---
Taurus Weekly Horoscope:
This week's New Moon on January 22 falls in your career and success region making this the time to leave the past behind and push forward in a new direction. New beginnings of some sort are likely. This New Moon favors progressive change in your career and your ambitions, making this a time to shine at work or with your responsibilities in the outside world. Try not to let any sort of restriction get you down for Saturn's conjunction to Venus could hold you back if you're not vigilant. It's time to get serious about something.

---
Gemini Weekly Horoscope:
Things start to improve this week as Mercury turns direct on January 18, enabling life to move forward in a more normal fashion again. The New Moon on January 22 inspires hope, optimism and enthusiasm. This is a good week to invite adventure into your life. Staying in your comfort zone is not advisable now, so expect one or two invitations to broaden your horizon.

---
Cancer Weekly Horoscope:
It's a time for a rebirth as a New Moon occurs in your zone of transformation. Now is the time to shed your old skin, perhaps leaving behind an unhealthy habit or attachment, so that you can be more empowered. Now might be a good moment to consider what it would take to be more in control of things. Ask yourself what's been draining your energy? The New Moon will support cleansing and purging activities, so it could be time for a New Year Detox.

---
Leo Weekly Horoscope:
As the Sun moves into your relationship zone, you can expect your personal life to take up more of your attention. Whatever state your relationships are in, the New Moon offers a chance to start again. This is a time to start fresh and move on, but with Venus and Saturn also in the same area, the need for work and commitment will be present. Don't expect quick fixes. The helpful aspect from Mars to this New Moon is constructive, so the effort you put into your important interactions will result in positive change and greater happiness.

---
Virgo Weekly Horoscope:
Life will settle into a more stable pattern this week, as a New Moon favors work and getting organized. Now is the time to knuckle down and do whatever needs to be done, so that the chaotic elements of your life can be brought back into balance. The omens are good for long-term success in whatever you begin now. Think carefully about what you would like to achieve. With Mars turning direct and Mercury turning direct on January 18, you can really start to make progress and push forward with your life in the way you want it to go.

---
Libra Weekly Horoscope:
It's time to get serious about something that feels meaningful to you. The New Moon coming up along with Saturn conjunction to Venus in your zone of fun, love and creativity, suggests that it's time to commit to following your heart. It might be difficult to hide what you're really feeling or to continue with something that no longer has any inspiration for you. Maybe something that requires courage and commitment is tugging at you or perhaps you've been lacking the confidence to move towards a heart centered longing. This might refer to a more creative way of living, a more colorful line of work, or even a romantic relationship. Whatever makes you feel alive, now is the time to embrace it.

---
Scorpio Weekly Horoscope:
The New Moon on January 22 invites new beginnings in the domestic sphere of your life and potentially marks the start of a new chapter. So this is a favorable time to move on in some way and to implement new foundations in your life. It could be the perfect time to move to a new house, make changes in your existing house, welcoming a new addition or break free from a restrictive tie. It's time to start over in some way.

---
Sagittarius Weekly Horoscope:
Your financial and material world can begin to turn in the right direction as Mercury regains forward motion on January 18. The New Moon on January 22 highlights your ability to communicate, making this an important time to say whatever needs to be said. It will be easier from this point on to think in a more upbeat manner which in turn will bring positive results. The pace of your life is also likely to increase, so this should be a busy but enjoyable time of greater interactions with others.

---
Capricorn Weekly Horoscope:
Money and material matters become the central theme as a New Moon along with Venus and Saturn bring important opportunities for positive new developments in this sphere. But you will need to apply some effort and let go of any sense of lack. This New Moon challenges your perceptions and asks you to focus on what you do have rather than on what you don't, so that you can find ways to change the situation. If you want more of something then try giving it to others.

---
Aquarius Weekly Horoscope:
The New Moon in your sign on January 22 is a good omen for new beginnings, even if that's just the feeling of fresh optimism and hope. Now is the time to start fresh and leave behind anything that is no longer in your best interest. This is a powerful New Moon, as Pluto is hard on its heels would suggest that this could be a time when you're about to come into your own and feel more able to be a powerful force in the world.

---
Pisces Weekly Horoscope:
Although the Sun is currently reclining in your zone of contemplation suggesting that you should take it easy for a while, the link to Jupiter indicates that it will be easy to step into the flow, especially a spiritual kind of flow. Pay particular attention to synchronicity, as this will be an indication that you're moving in the right direction. If you're not sure about something then just ask your guides and you will receive clarity.
---