#Horoscope #Aries #Taurus #Gemini #Cancer #Leo #Virgo #Libra #Scorpio #Sagittarius #Capricorn #Aquarius #Pisces #Horoscope – overview of weekly astrology
Your Weekly Free Horoscope & Astrology Report
January 22 – January 28, 2023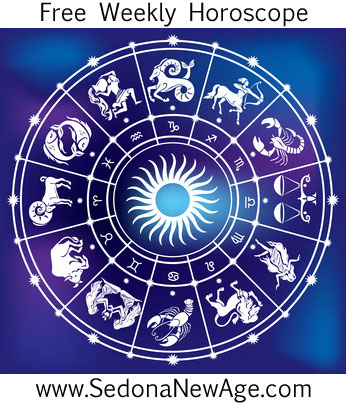 Receive our Free Weekly Horoscope in your Inbox
Aries Taurus Gemini Cancer Leo Virgo Libra Scorpio Sagittarius Capricorn Aquarius Pisces
As we get to the New Moon on January 22, the energy should feel a lot lighter, and we will be able to settle into the mood of the year, feeling more optimistic about things we can achieve. This New Moon supports new ventures in anything that promises expansion, so it's a good time to push out a little bit to see where your hopes and dreams might take you. With a little bit of faith and courage, this New Moon will help your dreams take flight. This is very important because we need, in the forthcoming Aquarian age, a belief that we can make our world a better place.
Aries Taurus Gemini Cancer Leo Virgo Libra Scorpio Sagittarius Capricorn Aquarius Pisces
Free Weekly Horoscope for your Sign
Aries Weekly Horoscope:
We are living in a time where the karmic books are being balanced. Whether it appears you're being rewarded or punished could be down to past actions reaping their inevitable consequences. If you have taken little from others and have given plenty this could be a time when much is given back to you. But if you find things are lacking, it may be because you need to give back in some way. Consider your karmic balance and do whatever is necessary to level things out.

---
Taurus Weekly Horoscope:
The Moon journeying through your sign this week could make you feel extra sensitive around January 28 and 29th, when everything seems more intense rather than normal. Pay attention to your own needs for a while. Your work and career are where your opportunities lie at the present and this is a good time to make progress with your goals and ambitions. Don't get caught up in small stuff, and be wary of demanding too much from others. It's OK to see others' points of view, while ensuring that your needs are being met.

---
Gemini Weekly Horoscope:
It might be time to try something you think is impossible. This week, something that you may previously have viewed as impossible becomes much more feasible. That doesn't negate the need for work, effort and persistence. But if you want to make your dreams come true, now is the time to harness your courage and enthusiasm, and move forward toward what you believe in. With Mars in your sign, you have nothing to lose and everything to gain.

---
Cancer Weekly Horoscope:
Few spiritual masters ever became enlightened by living an overly complicated life. If you're having periods of craving a simpler life, it's probably a call from your soul that should be honored. So use this week to rid yourself of any energies which seem overly complicated. Find ways to create space, whether it's in your home or in your head. Avoid the temptation to put more things on your calendar. This is a good week to rid yourself of what you really don't need.

---
Leo Weekly Horoscope:
Are you neglecting your relationship? Saturn's presence in your relationship zone suggests that effort, commitment and attention will improve your relations. This heavy planet has been there for two years, so you've had quite a stint with Saturn watching over your personal life. You've probably learned a thing or two already, but if there's room for improvement, there's a lot of evidence to suggest that your attitude is everything. Thus, a patient, committed approach can bring you and another closer together.

---
Virgo Weekly Horoscope:
This is the week to put attention on how to discipline your mind. You may have considered taking a walk or a bike ride this week but at the first sign of gloomy weather you might decide watching TV is a better idea. This is a good week to consider where in your life you have a tendency to be undisciplined and whether it leads to suffering. Can you, with a little bit of determined effort, strengthen those weak spots that could lead to more happiness?

---
Libra Weekly Horoscope:
The Sun's arrival in your zone of recreation makes this the key time to focus on what enables you to feel like your true self. This is not a time to hide yourself away or focus exclusively on work, duties and responsibilities. Carve out time for those activities and pastimes that bring you closer to your God self. The current energies favor a more creative approach to living, and this could mean being a little more childlike and spontaneous. Make more time for romance and fun. Whatever moves you, can all be summed up as a disciplined approach to creativity. Get serious about what best expresses who you are.

---
Scorpio Weekly Horoscope:
As the Sun journeys through your domestic sphere this week, it is a good time to examine the foundations of your life to see whether there's room for improvement. You might be spending too much of your time on external goals. You now have the opportunity to strengthen your family bonds, creating a more nurturing home environment and healing festering wounds. It's time to reconnect with your inner self and to nourish your soul instead of being busy in the world at large.

---
Sagittarius Weekly Horoscope:
The Sun's journey through your mind zone this week reminds you to watch your thoughts, because corresponding emotions; such as anger, criticism, frustration, fear and judgment may not be what makes you feel good. Try to find the good in a bad situation. If that's not possible, then accept that things are the way they are and that all is unfolding to a higher plan.

---
Capricorn Weekly Horoscope:
With the Sun and Saturn in your money zone, this is the time to knuckle down and do what needs to be done to improve your material life. It could be time to focus more on work, generating more income or resolving anything that needs improvement. If you're too attached to the material world you may have feelings of discontent. But with a healthy approach to material matters, this could be a time of growing empowerment. So, if you can make hay while the Sun shines, you will make considerable progress in your financial and material world.

---
Aquarius Weekly Horoscope:
The Sun's journey through your sign gives you permission to be you, so if other people have led you to compromise yourself by not being able to do what you want, then this week you might want to let go of some of those constraints. While this may not be the ideal time to resolve marital issues or other personal relationships, it is still important to take a stand for what you believe in and move toward greater authenticity. Others will either fall in line or quietly retreat into the background. Either way, what matters is that you are able to be yourself.

---
Pisces Weekly Horoscope:
Although the Sun is currently reclining in your zone of contemplation, suggesting that you should take it easy for a while, the link to Jupiter indicates that it will be easy to step into the flow, especially a spiritual kind of flow. So you should find that events go your way and that it is easier to progress in the direction that you desire now. Pay particular attention to synchronicity, as this will be an indication that you are moving in the right direction. If you're not sure about anything, just ask your Angels for guidance.
---