#Horoscope #Aries #Taurus #Gemini #Cancer #Leo #Virgo #Libra #Scorpio #Sagittarius #Capricorn #Aquarius #Pisces #Horoscope – overview of weekly astrology
Your Weekly Free Horoscope & Astrology Report
January 29 – February 4, 2023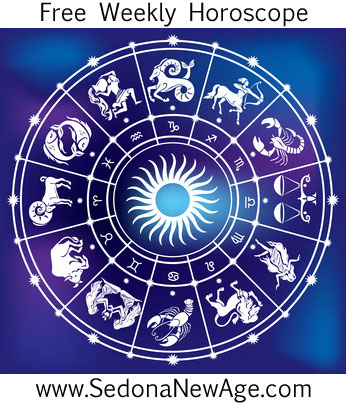 Receive our Free Weekly Horoscope in your Inbox
Aries Taurus Gemini Cancer Leo Virgo Libra Scorpio Sagittarius Capricorn Aquarius Pisces
As we roll out of January and into February there could be a lot of change and uncertainty. Trying to keep things as they are or maintaining a rigid position doesn't work. The more we resist, the more things we are fighting persist.
This first week of February could bring increasing chaos, disturbances and uncertainty due to the Sun squaring Uranus in Taurus. This is then heightened by the Full Moon in Leo on February 5 which will be an unpredictable Full Moon with erratic energies that could easily knock us off balance. These planets are calling for creative change, innovation and breaking out of old patterns. Beware of unpredictable events. The Universe may send us little challenges just to spice things up. Spend time in nature grounding yourself, nd slowing the pace. Things will get better as the month progresses.
Aries Taurus Gemini Cancer Leo Virgo Libra Scorpio Sagittarius Capricorn Aquarius Pisces
Free Weekly Horoscope for your Sign
Aries Weekly Horoscope:
Over the past nine months, Jupiter in your sign has been encouraging you to become more of who you are destined to become. The Full Moon on February 5 will likely challenge you to be yourself, so how successfully you've been your authentic self will determine whether this week passes without incident. If you find yourself feeling irritable or clashing with someone it might be because you've allowed yourself to be diminished, so use this Full Moon to assert your right to be you and fully express yourself.

---
Taurus Weekly Horoscope:
As the Full Moon occurs in your domestic zone this week, you may be tempted to snuggle up at home especially around February 4 and 5th, but Uranus in your sign implies a restlessness to make changes while the Sun at the top of your chart urges you to achieve more in your professional life. This could lead to some tension. Relationships might be tricky at this time and your home life subject to flux. Try to resolve problems as they occur, but because this will be an emotional Full Moon, you might get a little rattled. This is the time to balance your needs with your personal ambitions and the needs of others.

---
Gemini Weekly Horoscope:
When it comes to communication, trust your gut this week, as a Full Moon on February 5 could lead you to take in information that isn't factually accurate. If someone tells you something it doesn't feel right, trust your feelings rather than what is being presented. If you find yourself over reacting, try to see the bigger picture or look within to see what has been triggered. Avoid making hasty judgments this week.

---
Cancer Weekly Horoscope:
The Full Moon on February 5 brings clarity and change to a financial matter. The effect of Uranus on this Full Moon could bring temporary instability or sudden change. The purpose of which could be to liberate you from a dependency or limitation. The solution might lie in being less attached to money, possessions and security. Seek empowerment and liberate yourself from dependency or weakness.

---
Leo Weekly Horoscope:
If you put your needs on hold, the Full Moon in your sign on February 5 could bring up some disgruntlement. If you've been too focused on others, then the Full Moon will help you realize that you need to return to balance. It's time to think about what you want and need for your well-being. Give yourself some much needed nurturing this week. Expect the unexpected, but realize that any disruptive events could be helping you break free from your everyday grind by generating a little excitement. Try to find conscious and healthy ways to express your individuality and this week will less likely bring fireworks.

---
Virgo Weekly Horoscope:
The Full Moon on February 5 illuminates your health and well-being and you might feel the need to rest and retreat for a short while to reconnect with your inner self. When life gets too busy and demanding, we often forget that our spiritual soulful parts needs care and attention. There could be a conflict between the need to get things done and the need to have time for yourselve. There will be plenty of time to be productive later. This is a good time to become more conscious of your shadow aspects so that they can no longer trip you up. Any emotional outbursts could be opportunities to learn more about yourself and let go of self-defeating habits.

---
Libra Weekly Horoscope:
The Full Moon on February 5 illuminates an issue between you and a friend. You might need to be adaptable and focus on creative change rather than keeping things as they are. Try not to get too emotionally attached and give the other person as much freedom as you would want for yourself. If you feel needy or dependent you might want to concentrate more on your life, particularly your creativity. This is a good way to focus on things that make you feel good about yourself and that will help your relationship with others.

---
Scorpio Weekly Horoscope:
The key areas of your life; home, family, relationships and your direction are all illuminated this week under an electric Full Moon that could bring some instability to any proceedings. Expect the unexpected and be as adaptable as you can manage. Your main focus needs to be on your home, family and inner self. The Full Moon brings you the opportunity to move toward the future while strengthening the foundation upon which you build your life.

---
Sagittarius Weekly Horoscope:
There is a restless quality about this week, especially around the Full Moon on February 5, so this would be a good week to go on an adventure or have a series of little adventures. Sometimes you just need to go somewhere different or try something new. Whether you're packing a suitcase or simply finding a new route to work, the trick is to break the everyday routine to see life with fresh eyes.

---
Capricorn Weekly Horoscope:
This week, as the Moon grows full in your psychological zone, you can expect to be taken over by strong emotional reactions or experience cravings. We are all being controlled by something outside our conscious awareness. But this is an opportunity to see what you can let go or transform into something more constructive. If you're not afraid to look at your own shadow, this could be a very enlightening week with a lot of psychological growth.

---
Aquarius Weekly Horoscope:
Life this week could be a bit unsettled, particularly around February 5 when a Uranian Full Moon activates your personal and domestic sphere. Things could get a little crazy for a while. The answer could be to just go with it and respond in the best way you can. Any upsets or sudden occurrences should result in some clarity about your way forward. Prioritize whatever is important to you now and make sure you take care of your needs first.

---
Pisces Weekly Horoscope:
You may need to slow down the pace of life this week. The Full Moon on February 5 could result in nervous strain if you already depleted. This is a rather manic Full Moon with erratic energies and because it falls in your health zone it will pay to remember to breathe and take time out when necessary. Trying to do too much could backfire. Pace yourself and remove any unnecessary commitments from your schedule. Venus in your sign reminds you that there is more to life than living in the fast lane. Take time to relax and seek enjoyment where you can.
---