Sedona Vortex Energy Tours
It's not about who you are, it's about what you want out of your moments.
At a young age of 88, Ken decided he wanted to spend a morning with Sedona Vortex Energy Tours and to take a journey into one of Sedona's most sacred Vortex locations. He brought his daughter and son-in-law along for the ride/hike.
Ken spent the majority of his life working with the Sioux Indians in the North and South Dakota Reservations. Over the years, he learned a great deal of what it means to respect the land and to honor tradition and ceremonies.
Along his tour, he began to understand how the ancient civilizations of the Southwest lived and handled the climate and how they survived. Together, they all learned how to walk the Red Rocks of Sedona and how to adapt to the terrain safely and to ensure they drink a lot of water along the hike, even if it is cloudy with a chance of rain.
Anita Owens presented the trio with "Vortex 101" and demonstrated how the Vortex works both physically and spiritually with each person. She also presented a touch of the Psychic realm as she gave quick, poignant readings to those asking.
Ken wasn't aware of how his day would turn out, he only knew he was here to experience something new. And that he did. Ken, Trish and Randy experienced a once in a lifetime adventure as they all….
Got their SVET on!!!
---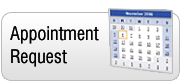 ---
About the Center for the New Age
Spirit guided us to this special place which centuries earlier was used by ancient people as a ceremonial site. We were guided by Spirit to open the Center at this place which is now the heart of spirituality in Sedona.
Description
We've searched the globe and pulled the most accurate Psychics and Healers and amazing Massage-Therapists from all over the world who have come here to be part of this special community, whose energy makes them even more psychic. Their services are offered at the Center daily and by phone at (928) 282-2085.
Center for the New Age
341 State Route 179
across from Tlaquepaque
Sedona, AZ 86336-6111
888-881-6651 Free
928-282-2085 Main
928-282-7220 Concierge