A recent Vortex Hike Tour brought Annalisa to Sedona and to Cathedral Rock. She was on an extended weekend vacation with her mother and sister and was in need of reaching out and testing her abilities. She chose Cathedral as her destination.
Cathedral Rock is not a tall mountain. It isn't a long hike. It isn't walking The White Line. What it is, is Vortex energy with a seriously steep crevasse! With mystical spires and 'praying hand' formations at the top, the challenge is in the middle as the crevasse peers upwards at a (roughly) 65 degree angle. It can intimidate!
Annalisa had no idea how she would do, but the funny thing was, she was fine for the climb, it was her inner fears that created her doubt. Her recent relationship had changed and her desire to let go of the past and to look towards her future became a mental block as she began her steady and cautious approach to the rock. She found her trust in her own abilities, abilities that as a gym-rat should not be questioned, were being tested. She was constantly wondering aloud why she was having a hard time. She was doubting her ability to summit Cathedral.
"Sometimes we need the difficulty in our lives to become stronger" her guide said. He continued; "Sometimes we grow exponentially by facing our fears and seeing our lives as they are and not as some fantasy in order to cope. We all have our mountain to climb…and this is yours".
Annalisa stood still for a moment taking in the sights below as she managed to reach the top of the crevasse. She continued to follow up until she reached the saddle…and then she wanted to go farther. Her guide took pictures of her on the Apache layer edge work; a seat that in itself can intimidate as it stands a good 100 feet above the nearest ground. She walked up the slick black stones all the way to the 'praying hand' spires and she sat on the edge of the perch and meditated.
She found her way. She found something deep within her that hike that allowed her to finish what she started and to begin her journey with a new vision and new purpose. She understood what was blocking her and she decided today was the day to begin anew.
Annalisa….
Got her SVET on!!!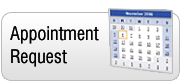 ---
About the Center for the New Age
Spirit guided us to this special place which centuries earlier was used by ancient people as a ceremonial site. We were guided by Spirit to open the Center at this place which is now the heart of spirituality in Sedona.
Description
We've searched the globe and pulled the most accurate Psychics and Healers and amazing Massage-Therapists from all over the world who have come here to be part of this special community, whose energy makes them even more psychic. Their services are offered at the Center daily and by phone at (928) 282-2085.
Center for the New Age
341 State Route 179
across from Tlaquepaque
Sedona, AZ 86336-6111
888-881-6651 Free
928-282-2085 Main
928-282-7220 Concierge

www.sedonanewagestore.com
sedonanewage@gmail.com