Sedona Vortex Energy Tours
Sue and Bridgette came to Sedona to find out if they can reach within to find their inner psychic. With a 3 hour Sedona Vortex Energy Tour, they found just what they were looking for.
Sue is on her path to enlightenment as she has visited Sedona several times in search of her psychic self, but she never took the opportunity to seek out a journey through the Red Rocks. Her daughter Bridgette has been in tune with her psychic abilities for a few years now and at 18, she is ready to open up her third eye and begin her trek into Clairvoyance.
Visiting several Vortex trees and walking the edges of the barely traveled trail, the two engaged in hugs and quiet meditations along the way. Reaching the saddle brought them to a new height in altitude and in spiritual bliss. They found their way today. They allowed the masculine and feminine energies to flow and eagerly await their next psychic moment.
The mother and daughter pair became familiar with what it takes to focus on their psychic abilities and they also…
Got their SVET on!!!
---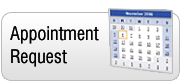 ---
About the Center for the New Age
Spirit guided us to this special place which centuries earlier was used by ancient people as a ceremonial site. We were guided by Spirit to open the Center at this place which is now the heart of spirituality in Sedona.
Description
We've searched the globe and pulled the most accurate Psychics and Healers and amazing Massage-Therapists from all over the world who have come here to be part of this special community, whose energy makes them even more psychic. Their services are offered at the Center daily and by phone at (928) 282-2085.
Center for the New Age
341 State Route 179
across from Tlaquepaque
Sedona, AZ 86336-6111
888-881-6651 Free
928-282-2085 Main
928-282-7220 Concierge

www.sedonanewagestore.com
sedonanewage@gmail.com