Sedona Vortex Energy Tours
Deep within the individual is a place where we contain our spirit. Our spirit is the piece of each of us that can be enlightened by the wonders around us. When we lose connection with those wonders, we lose our spiritual groundedness. If you find yourself walking down a path and not looking in awe of nature or not touching her bounty as the breeze caresses your skin, but rather you are walking to reach your destination, you are missing a major part of the spirit within you.
As you turn each corner of your day and the events blend into each other in a blur, you will know that you are missing that piece. That Peace!
All it takes is to stop what you are doing and take 2 minutes to go outside and feel the energy of nature. Breathe it in. Feel the sun warm you. Feel the raindrops cleanse you. Feel the winds tickle your skin and make those hairs on your arms stand up. Feel nature in all her glory…that is your spirit dancing. That is your inner being reconnecting to its true roots. Walk that trail and touch the foliage or the limbs or the dirt and connect if only for a moment. Explore the spirit within you. Find it and recall the magnificence of your youth. The exuberance of seeing the world through your child-like eyes.
Here in Sedona, we provide a journey of enlightenment and magnificence while you walk the Red Rocks and bask in the glory of a Vortex. We bring you back to those moments of youthfulness as you witness the energies abound. Sedona Vortex Energy Tours brings you back through the exploration of your spirit.
Let us help you…
Got your SVET on!!!
---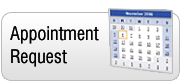 ---
About the Center for the New Age
Spirit guided us to this special place which centuries earlier was used by ancient people as a ceremonial site. We were guided by Spirit to open the Center at this place which is now the heart of spirituality in Sedona.
Description
We've searched the globe and pulled the most accurate Psychics and Healers and amazing Massage-Therapists from all over the world who have come here to be part of this special community, whose energy makes them even more psychic. Their services are offered at the Center daily and by phone at (928) 282-2085.
Center for the New Age
341 State Route 179
across from Tlaquepaque
Sedona, AZ 86336-6111
888-881-6651 Free
928-282-2085 Main
928-282-7220 Concierge

www.sedonanewagestore.com
sedonanewage@gmail.com