Sedona Vortex Energy Tours
Many times in each day we walk right by it and don't think twice about it. We pass on it for the sake of our daily grind or the "more important things" of our lives. We take it for granted almost every day and yet it is the most important thing in our lives; Living.
Upon taking a couple on tour a few days ago, one of them mentioned that they are in a battle with cancer and that they were at stage 4. If you know little about cancer, check out what stage 4 is and you will wake up quickly. Here we were on a hike that we do almost every day, seeing the magnificent scenery that we are blessed to visit day in and day out and here was this woman taking it in as if it were her first and last visit here.
I found myself sitting atop this edge taking video and pictures for them and stopped to look down on the couple as they were in awe of where they were and I thought to myself; "If that were me, what would I be doing right now?" The only answer I had was simple; "THIS is what I would be doing!" I'd be hiking and living my life regardless of what lie ahead. I would be living in the moment with my spirit soaring like an eagle and my heart filled with love and joy as I spend every minute experiencing life for however many days, weeks, months or minutes I had left. I would be living life.
Sedona brings a certain magic to everyone who comes here. It brings healing and love and light. It brings beauty and energy like no other place on earth. It is a grand place to live and love life….if only for a moment.
Come visit Sedona and see what the talk is all about.
We hope to see you when you are here.
With love and light,
SVET
---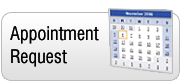 ---
About the Center for the New Age
Spirit guided us to this special place which centuries earlier was used by ancient people as a ceremonial site. We were guided by Spirit to open the Center at this place which is now the heart of spirituality in Sedona.
Description
We've searched the globe and pulled the most accurate Psychics and Healers and amazing Massage-Therapists from all over the world who have come here to be part of this special community, whose energy makes them even more psychic. Their services are offered at the Center daily and by phone at (928) 282-2085.
Center for the New Age
341 State Route 179
across from Tlaquepaque
Sedona, AZ 86336-6111
888-881-6651 Free
928-282-2085 Main
928-282-7220 Concierge