Sedona Vortex Energy Tours
As SVET ventured off the beaten path and scampered up a ravine while bouldering along the wonderful Red Rocks, we found the most magnificent set of ruins that had three main walls and a cave that shrunk down to a foot wide around 50 feet in. Artwork was found and leftover food particles. It was quite mystical yet exceptionally spiritual.
The reality is, the ancient beings that dwelled in these parts around Sedona had a special way of living that went beyond the structure of their walls or the depths of their caves. It was deep within each of them. Their simplistic lives filled with chores, ceremonies and family unity was all they needed. No televisions, cell phones, cars or airplanes. A quiet existence living out their lives in the majesty of Earth Mother and connecting with the energies each day and learning of life's perfection by watching the animals, winds, weather and elements bring knowledge of living.
History shows us that we are capable. We have this within us. Each of us. All we have to do is take that first step. Take your shoes off and place your feet on the ground and take that first step!
Come take your first step with us here in Sedona.
Come get your SVET on!
---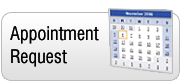 ---
About the Center for the New Age
Spirit guided us to this special place which centuries earlier was used by ancient people as a ceremonial site. We were guided by Spirit to open the Center at this place which is now the heart of spirituality in Sedona.
Description
We've searched the globe and pulled the most accurate Psychics and Healers and amazing Massage-Therapists from all over the world who have come here to be part of this special community, whose energy makes them even more psychic. Their services are offered at the Center daily and by phone at (928) 282-2085.
Center for the New Age
341 State Route 179
across from Tlaquepaque
Sedona, AZ 86336-6111
888-881-6651 Free
928-282-2085 Main
928-282-7220 Concierge