Why do I keep talking about money? What's money got to do with Spirituality. Plenty. A lot of so called spiritual people in Sedona say money is not important. They are wrong. It's part of the game we came here to play on this planet.
There are many types of money. There is money you earned, inherited money, invested money, borrowed money, etc. The best money is "Energetic Money". This is money that comes to you through the process of vibration, energy and frequency. This is called the Law Of Attraction.
Working hard for money is hard work and you will never have enough. Working for the pleasure of doing what you love sets the right vibration to the Universe to attract money to you easily and effortlessly. When you know God is your only source, you can relax and let the energy flow.
If you're feeling stressed over money, this is a big sign from the Universe, that you're trying to create income from the competitive physical realm.  Real Spirituality will lead you to a place of peace and tranquility. Only then will you be in the right state to create the things you desire and the income you deserve.
The more you grow, the more you serve, the more valuable  you become. One of the greatest secrets of creating and manifesting is "The Power of intention". The reason most people don't tap into this power is because they have the wrong definition of what intention means. It's not just a commitment or a desire.
Intention is not something you plan to do. Intention is taking what you want and plugging it into the Universal Energy Source. Once you understand how to do this, your higher self takes over your mind and energy field to attract what you want to you. This requires faith, especially if your brain was programmed differently. Once you understand and learn to practice it, you will find joy in watching it work.
Namaste, Anita
---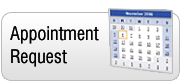 About the Center for the New Age
Spirit guided us to this special place which centuries earlier was used by ancient people as a ceremonial site. We were guided by Spirit to open the Center at this place which is now the heart of spirituality in Sedona.
Description
We've searched the globe and pulled the most accurate Psychics and Healers and amazing Massage-Therapists from all over the world who have come here to be part of this special community, whose energy makes them even more psychic. Their services are offered at the Center daily and by phone at (928) 282-2085.
Center for the New Age
341 State Route 179
across from Tlaquepaque
Sedona, AZ 86336-6111
888-881-6651 Free
928-282-2085 Main
928-282-7220 Concierge

www.sedonanewagestore.com
sedonanewage@gmail.com