I'm sad to say this will be my last article with the Center. I'm parting ways to honor my heart and pursue what it wants now, even if the path isn't yet fully illuminated.  I can't express enough how very true it really is that the Universe supports those that support their authentic passions.  Leaps of faith turn into leaps of empowerment and amazement; the things you thought would just be dreams become reality; life becomes everything you've wanted and more.  All it takes is belief in yourself and action from your heart.
Thank you all for reading and I hope you make all your dreams come true.  Namaste.
This week we have seven activities to help us listen to and follow our hearts more, in turn manifesting our hopes and dreams.
Day 1:  Just for today, refresh yourself on what you don't want in your life.  Many say that knowing what you don't want doesn't get you closer to what you do want.  In this case, you'll be sorting through and organizing your mind to become aware of what's really in your life.  Make a list of things you already have in your life that you wish wouldn't be there along with anything that you know wouldn't be included in your "dream life." Be honest with yourself and don't hold back – you're on your way to making the life you really want!
Day 2:  Just for today, meditate on what you do want in your life.  You know what you don't want, now allow yourself the time to think of what you really want.  Again, be honest and don't hold back.  So many people say "I know what I don't want, I just don't know what I want" and I feel that deep down, they really do know what they want, they just won't allow themselves to accept those dreams because they believe they'll never happen.  This is your life, and it's the only one you have during this amazing, transformational time on Earth – dream big!  When you dream as big as you possibly can, you're sure to land something bigger than you could have if you settled for anything smaller.
Day 3:  Just for today, repeat positive and transforming affirmations.  Such affirmations can be "I am changing my life," "I honor the feelings in my heart," "I can make anything I want happen," etc.  Look up some on the Internet, make up your own, go off what you're guided to do.  You can say them in your heart, speak them aloud, write them, sing them, paint them, pray them to your guides, whatever you want – the important thing here is that you are telling the Universe over and over again that you are ready for change and you're going to work with it to make it happen.
Day 4:  Just for today, do some research.  Look for social media posts, blogs, magazine articles, documentaries, etc. that show others "going big" instead of "going home."  These people are sure to inspire you to spark the flame of confidence in your passions and in your abilities to pursue them.  We are on Earth for a hundred or so years at the most.  That means we have almost a hundred years to live our dreams.  Your dreams begin when you decide to follow your heart and trust that the Universe will be behind you encouraging you along the way.  Be inspired by what you find and let that inspiration motivate you to become one of those inspiring people who change the world by living from their hearts.
Day 5:  Just for today, don't question the feelings in your heart – acknowledge and accept them.  We question ourselves whether what we feel is right when we should be honoring how we feel. We question if it is the smartest thing to do without realizing our hearts know what we want and it's our mind who creates that doubt. We question the possible outcomes of our actions as if we can somehow prepare ourselves for worst-case-scenario when our hearts know our truths.  Following our hearts is primal and yet we question if we can survive in doing so. Every day is an opportunity to change this – and when we change which functionality we choose to live from, we change our lives. When we become the master of our lives, we have our own backs. And when we have our own backs, the Universe has our backs in ways we can't imagine.
Day 6:  Just for today, honor yourself and do one thing your heart wants.  Whether it's anything from reading a few chapters of a book in silence to climbing the mountain you've wanted to conquer for a while – do it! Do everything it says for that is your authenticity, your truth, your purpose in this life. Learn to trust your heart; it only mirrors your hopes and dreams – and why not follow your hopes and dreams? Logic comes in and says "It won't work," "We won't benefit from it," etc. and we silence our hearts.  Today, you will honor yourself and do just one thing your heart says. When you feel how amazing it is and see how the Universe has your back when you have your own back.  You'll wonder why you didn't do it before today. Bonus:  keep doing what your heart wants every day!
Day 7:  Just for today, look up manifesting practices and try some out.  You are a true and divine co-creator in your life – awake in yourself the power to follow your heart and make the changes you hope for in life. There are many different practices you can find online and go with whatever you feel works for you; the basis is intention and visualization.  I highly recommend "Autobiography of a Yogi" by Paramahansa Yogananda to truly understand the laws of the Universe, including manifestation, and life in general.  You can find free copies online to read and in the chapter titled "The Laws of Miracles" (Chapter 30), Yogananda explains how yogis use a method that science has proven to manifest anything.  As you practice manifesting, you will enhance your capabilities to make the dreams in your heart come true.
"I have not always chosen the safest path. I've made my mistakes, plenty of them. I sometimes jump too soon and fail to appreciate the consequences. But I've learned something important along the way: I've learned to heed the call of my heart. I've learned that the safest path is not always the best path and I've learned that the voice of fear is not always to be trusted." – Steve Goodier
---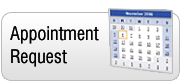 ---
About the Center for the New Age
Spirit guided us to this special place which centuries earlier was used by ancient people as a ceremonial site. We were guided by Spirit to open the Center at this place which is now the heart of spirituality in Sedona.
Description
We've searched the globe and pulled the most accurate Psychics and Healers and amazing Massage-Therapists from all over the world who have come here to be part of this special community, whose energy makes them even more psychic. Their services are offered at the Center daily and by phone at (928) 282-2085.
Center for the New Age
341 State Route 179
across from Tlaquepaque
Sedona, AZ 86336-6111
888-881-6651 Free
928-282-2085 Main
928-282-7220 Concierge

www.sedonanewagestore.com
sedonanewage@gmail.com