Angelic Message of the Week
Angel Yvonne reminds you of the importance of animals in spirituality. Animals have been the spiritual companions of humans since the earliest historical records. They have the ability to teach us to live outside of words. You have heard an animals thoughts though they cannot speak. This helps us to listen to other methods of consciousness, and tune into other rhythms.
Animals touch us in a deep core of our being. They are beings of pure love and joy. What they feel is expressed so freely without reservation.
Right to the point: Animals teach us about unconditional love, devotion, and propel us into an energy of abundance. Keep this in mind and spend time looking into your beloved pets eyes, praising them, and giving them the same love they so generously give to you.
When you are out in nature and encounter an animal, send it love, gratitude, and blessings. A simple way to continuously move forward on your spiritual journey.
By Ivory Angelic
---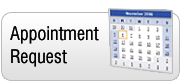 ---
About the Center for the New Age
Spirit guided us to this special place which centuries earlier was used by ancient people as a ceremonial site. We were guided by Spirit to open the Center at this place which is now the heart of spirituality in Sedona.
Description
We've searched the globe and pulled the most accurate Psychics and Healers and amazing Massage-Therapists from all over the world who have come here to be part of this special community, whose energy makes them even more psychic. Their services are offered at the Center daily and by phone at (928) 282-2085.
Center for the New Age
341 State Route 179
across from Tlaquepaque
Sedona, AZ 86336-6111
888-881-6651 Free
928-282-2085 Main
928-282-7220 Concierge

www.sedonanewagestore.com
sedonanewage@gmail.com