Angelic Message of the Week
Between the turmoil in the world, and the usual drama of life, many of you are finding it difficult to see things in a positive light. You have been bombarded with violent news stories, uncertainty in the economy, and unexpected challenges. Your angelic guides know what you face on a daily basis, and are here to support you.
They suggest that you find balance and that illusive positive perspective by adding a couple of changes to your day. The first change is to spend time alone in nature on a regular basis. It can be a hike into the mountains, a walk in the park, or sitting in your backyard listening to the birds singing, the wind in the trees, and appreciating the beauty around you. This will remind you of the incredible beauty all around you, and help to calm your mind, release negativity, and find balance.
Their second suggestion is that you meditate. State your desires and intentions out loud for your guides. Then meditate, noticing thoughts popping into your head and gently releasing them, going deeper into your meditative state. This will clear your mind, and allow your guides to better communicate with you.
The world has never been an easy place to be. Yet there have always been people who live joyously, with a positive outlook on life. Follow this angelic guidance and choose to be one of those people.
Ivory Angelic
---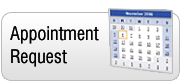 ---
About the Center for the New Age
Spirit guided us to this special place which centuries earlier was used by ancient people as a ceremonial site. We were guided by Spirit to open the Center at this place which is now the heart of spirituality in Sedona.
Description
We've searched the globe and pulled the most accurate Psychics and Healers and amazing Massage-Therapists from all over the world who have come here to be part of this special community, whose energy makes them even more psychic. Their services are offered at the Center daily and by phone at (928) 282-2085.
Center for the New Age
341 State Route 179
across from Tlaquepaque
Sedona, AZ 86336-6111
888-881-6651 Free
928-282-2085 Main
928-282-7220 Concierge

www.sedonanewagestore.com
sedonanewage@gmail.com