Many people come to our Center looking for answers to life's challenges. There are many books, CD's and readers. What everyone is looking for is happiness, however they think it looks to them. So how do you get there from where you are to who you want to be. First you have to be aware of who you are. Take some time to do some soul searching. In the weeks to come, I am hoping to guide us through this process. It won't be easy because it will require peeling away some levels of ego. If you think your up for it, continue reading.
Do you try to please everyone? Think about this.
There are only three levels of awareness:
Level 1 are those obsessed with how other people perceive them, think about them, talk about them. Other people have complete control over these people's emotions. If someone says something bad about them, disrespects them, embarrasses them, they feel miserable. They will try to prove they are right. They will stick with their story and try to get others to agree with them. Is this you to some degree. It's all of us to some degree.
Level 2 are those who only think and care about how they perceive others. What other people think or say about them is irrelevant and easily dismissed.
They don't care if you like them or not. Their only focus is on what they think of themselves. No one has any impact or control of their emotions. They take responsibility for their own happiness. They are in control of their own emotions.
Level 3 people understand that we are all " One," we are just at different levels of awareness and consciousness. They don't judge because they know we are all somewhere on the path. These people only focus on improving their own consciousness. They focus on loving themselves at all times under all circumstances and conditions. They see their physical body and other's bodies as just space suits that got us to planet earth. It's like they are watching a movie with many different characters
Whatever level your at is perfect for you. Only you can decide what level you are at and what level you want to achieve. "When the pupil is ready, the teacher will appear.
Namaste
---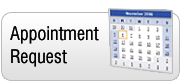 About the Center for the New Age
Spirit guided us to this special place which centuries earlier was used by ancient people as a ceremonial site. We were guided by Spirit to open the Center at this place which is now the heart of spirituality in Sedona.
Description
We've searched the globe and pulled the most accurate Psychics and Healers and amazing Massage-Therapists from all over the world who have come here to be part of this special community, whose energy makes them even more psychic. Their services are offered at the Center daily and by phone at (928) 282-2085.
Center for the New Age
341 State Route 179
across from Tlaquepaque
Sedona, AZ 86336-6111
888-881-6651 Free
928-282-2085 Main
928-282-7220 Concierge

www.sedonanewagestore.com
sedonanewage@gmail.com