Many years ago, when I first became a Salesperson. I knew nothing about selling anything. At first I developed the art of eavesdropping. I heard what other salesmen said and regurgitated it to my clients. I went to seminars where I was taught the psychological sales training. This is a process where the salesperson asks a client a series of questions which lead the client to literally sell themselves. I read all the books and became a pretty good salesperson.
I was reminded of this today when my beloved Robert got a sales call. We were at a seminar and one of the Speakers has a life coaching business. This morning the salesperson (life coach) called to follow up. Robert put him on speaker. I was so disappointed to hear the old psychological sales process. I decided years ago that this process was manipulative and that manipulating someone for money was not OK, at least not for me. So I quit my job and my profession. I told Holy Spirit that I would only sell someone what they decided would make their life better and that they wanted to buy.
David Hawkins wrote a book called Power VS Force. Salespeople should consider reading it. Of course, there is now "The Law Of Attraction" with books like the Secret. Not everyone who reads these books gets the message. You have to raise your own vibration first. When your vibration is high enough, then the people who want what you have will be attracted to you automatically.
In my store, I only sell items made by people of the highest vibration and integrity. I have discovered that if the maker has a low vibration, their items don't sell. So how do you raise your vibration, well, I prayed to the Universe to help me with mine. I decided to only do what made me feel good, to stay in the highest integrity. The Dali Lama once said, "People rationalize integrity according to their own needs" I haven't ever seen that work. Decide to become authentic and see if you are not happier.
Namaste
---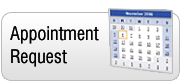 About the Center for the New Age
Spirit guided us to this special place which centuries earlier was used by ancient people as a ceremonial site. We were guided by Spirit to open the Center at this place which is now the heart of spirituality in Sedona.
Description
We've searched the globe and pulled the most accurate Psychics and Healers and amazing Massage-Therapists from all over the world who have come here to be part of this special community, whose energy makes them even more psychic. Their services are offered at the Center daily and by phone at (928) 282-2085.
Center for the New Age
341 State Route 179
across from Tlaquepaque
Sedona, AZ 86336-6111
888-881-6651 Free
928-282-2085 Main
928-282-7220 Concierge

www.sedonanewagestore.com
sedonanewage@gmail.com