We usually look forward to our upcoming Thanksgiving Holiday because it means getting together with friends and family.  For me it means eating more food than we've eaten all year. It is my sincere desire that it be more meaningful this year. What if rather than just thanking God for the food we are about to eat, we give thanks for everything that has happened in the past year.
What if we gave thanks for the good things that have happened as well as the bad. What if you thanked the Universe, God, Holy Spirit for all the times they said "No" to your prayers and not performed according to your liking. How about thanks for the way Spirit has worked through your life without you even knowing it. Or How about thanks for unresolved issues and the prayers your still waiting to be answered. What about thanking God for helping you surrender?
Consider this Prayer:
Thank you Father, Mother God, Holy Spirit, Universe for:
Unanswered Prayers that were not for our Highest and best good.
Things that you have withheld that protected us from what we may never realize.
For the doors you closed that prevented us from going where you would not have us go.
For those alone times in our lives that have deepened our trust in you.
For the tears that we have shed that make our hearts soft and vulnerable.
For your ability to take a tragedy and turn it into a blessing.
For your forgiveness, that we may forgive.
Thank you from saving us from our own foolish selves and limited insights.
Thank you for the hard times that have helped us appreciate the good times.
Thank you for our eternal life and our experience on this planet.
In gratitude we all say Amen.
Namaste, Anita
---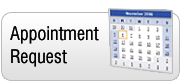 About the Center for the New Age
Spirit guided us to this special place which centuries earlier was used by ancient people as a ceremonial site. We were guided by Spirit to open the Center at this place which is now the heart of spirituality in Sedona.
Description
We've searched the globe and pulled the most accurate Psychics and Healers and amazing Massage-Therapists from all over the world who have come here to be part of this special community, whose energy makes them even more psychic. Their services are offered at the Center daily and by phone at (928) 282-2085.
Center for the New Age
341 State Route 179
across from Tlaquepaque
Sedona, AZ 86336-6111
888-881-6651 Free
928-282-2085 Main
928-282-7220 Concierge

www.sedonanewagestore.com
sedonanewage@gmail.com