It's easy to get sidetracked when business is going great and abundance flowing in. Sometimes we forget how we manifested that in the first place  Affirmations, setting of intentions, vision boarding are all very useful. When is the last time you did any of these.
Well it was probably when things weren't going the way you wanted. But then they worked and we forgot to continue doing them.
How many of you have now or have had affirmations pasted all over your Home or office, from the bathroom mirror to the computer. Affirmations such as: "I Love Myself", "I Am", "My financial good is on it's way". "Divine right money comes to me now", "I have the relationship of my dreams". Affirmations are good.  They are a support system for your brain and subconscious mind .
The Center For The New Age is not creating your desires, you are you, creating you. As you emotionally place your attention on those thoughts, they activate all of your body ,mind and spirit to create it in your physical reality. It's the law of free will and choice. I happened to run into one of our former readers yesterday. A lovely person that I really like and is really a great reader. I thought it strange when she asked me if business was picking up.
We have had the best year ever and we have all manifested a great fall season here at our center. This week before Thanksgiving was a little slow as people plan their celebrations., Saturday was a terrific day with  56 readings. Melinda had a large crowd of people for her UFO tour and Anita had several vortex and paranormal tours. We create what we expect. Be very careful about that. And it's not just about business, most of us are only concerned with the service we are giving and the lives we are changing.
What you send out is returned to you. There is no obstruction keeping you from your good.  You have free will and choice. That's what brought you to Sedona and to the center. The Center is a Master Mind. All the greats had Master Minds. The power of all our minds together, focused for the good of all, is the best thing we have going. Remember to give more than you get this Christmas Season and remember to Master Mind.
Namaste, Anita
---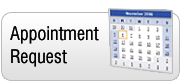 About the Center for the New Age
Spirit guided us to this special place which centuries earlier was used by ancient people as a ceremonial site. We were guided by Spirit to open the Center at this place which is now the heart of spirituality in Sedona.
Description
We've searched the globe and pulled the most accurate Psychics and Healers and amazing Massage-Therapists from all over the world who have come here to be part of this special community, whose energy makes them even more psychic. Their services are offered at the Center daily and by phone at (928) 282-2085.
Center for the New Age
341 State Route 179
across from Tlaquepaque
Sedona, AZ 86336-6111
888-881-6651 Free
928-282-2085 Main
928-282-7220 Concierge

www.sedonanewagestore.com
sedonanewage@gmail.com