Even if you don't read the newspaper or listen to Fox news, it's really difficult to ignore what's going on in our world. What if we could elect a President on how much love he displayed, instead of how much money he can raise for his campaign. We could feed the whole world with that money. Sounds simple, but it's not the game we came here to play.
When you think about it, there has always been war and there have been terrorists for  over 70 years. It's nothing new. There has never been world peace. People have been killed by violence all over the world. But the facts show, that 90% of the people in the world will never be killed by violence. So you could say the world is cruel and violent or you could say the world is incredibly safe. It just depends on where you are looking.
That being said, there really isn't much you or I could do about it, no matter what candidate we elect. I have never voted in an election because I don't know all the facts. Most of it is made up and not true. But what I can do is love myself and focus that love on the rest of the world.
For years now my work has been focused on developing my human capacities. Not just my mystical powers, but trying to attain spiritual love and unity. I have studied countless exercises and practices as well as courses and seminars. Why is this so important. Because I can only share what I know. We can discover the wisdom and the willingness to develop strategies and actions to preserve and enhance our world rather than destroy it.
It is the rising of our collective intelligence created from a higher consciousness "world mind" that will have the capacity to solve these issues. That's what we came to this planet to learn. We can create world peace when we find our own peace within.
Namaste, Anita
---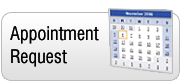 About the Center for the New Age
Spirit guided us to this special place which centuries earlier was used by ancient people as a ceremonial site. We were guided by Spirit to open the Center at this place which is now the heart of spirituality in Sedona.
Description
We've searched the globe and pulled the most accurate Psychics and Healers and amazing Massage-Therapists from all over the world who have come here to be part of this special community, whose energy makes them even more psychic. Their services are offered at the Center daily and by phone at (928) 282-2085.
Center for the New Age
341 State Route 179
across from Tlaquepaque
Sedona, AZ 86336-6111
888-881-6651 Free
928-282-2085 Main
928-282-7220 Concierge

www.sedonanewagestore.com
sedonanewage@gmail.com