Did you know that feeding our mind correctly is just as important as feeding our bodies correctly in order to live a healthy productive life?  We all know the basics of good health, avoid smoking, excessive drinking, reduce stress, eat wholesome, and exercise regularly, but feeding our mind the right stuff every day is just as important.
What does success mean to you? You must know this and keep it in your mind daily. We must live our dreams, not anyone else's dream. What makes you happy and fulfilled? Find that and do that. As long as it is legal, ethical, harms no one it will work. The answer to success is "Feel Good Now". You cannot manifest your dreams while feeling down and depressed.
Whenever you find yourself in that situation, it's because you're trying to fix a situation in your logical mind. When the logical mind can't think of an instant answer, you worry and get depressed. The only way to change that is to get into the theta state of your mind. When you are relaxed connect to your higher power. Command the outcome. There is a book called "ONE COMMAND" that teaches a 6 step process on how to do that.
When you do this process your feelings and emotions will move into a higher state of vibration, where you will know you are changing things in the physical realm by changing things first in the invisible realm. When you understand this principle, you could have the best 2016 ever. Don't waste another minute. Love more, hate less and care… but not that much. Happy New Year.
Namaste, Anita
---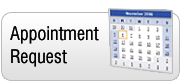 About the Center for the New Age
Spirit guided us to this special place which centuries earlier was used by ancient people as a ceremonial site. We were guided by Spirit to open the Center at this place which is now the heart of spirituality in Sedona.
Description
We've searched the globe and pulled the most accurate Psychics and Healers and amazing Massage-Therapists from all over the world who have come here to be part of this special community, whose energy makes them even more psychic. Their services are offered at the Center daily and by phone at (928) 282-2085.
Center for the New Age
341 State Route 179
across from Tlaquepaque
Sedona, AZ 86336-6111
888-881-6651 Free
928-282-2085 Main
928-282-7220 Concierge

www.sedonanewagestore.com
sedonanewage@gmail.com