There are fundamental laws of the Universe. When those laws are followed we experience a successful life. One of those key principles is learning how to develop "PROGRESSIVE HABITS" that move us towards our dreams and eliminate "Digressive Habits" that move us away from our dreams. The most expensive habit in the world is being a taker. The most profitable habit in the world is being a giver.
The law of sowing and reaping and the law of harvest works off the principle of abundance.  If you are a taker, the law is going to take much from you.  If you are a giver, the law is going to give you much. If one is always looking for a free lunch or dinner, you will keep a few dollars in your pocket, but it will cost you a financial fortune.
I heard a story about a businessman who was meeting with a client. His intention was to tell his client he was discounting the product two thousand dollars. At the dinner meeting, the client showed up with uninvited quests who ordered the most expensive meals on the menu.  After dinner, the client left the entire bill to the business owner, never offering to pay.  He didn't even say thank you.
The next day the client came to pick up his product and paid the full invoice. He thought he got away with a free dinner, but it really cost him two thousand dollars. A successful person knows the best way to get ahead is giving back.
The term generosity, does not mean that you give in order to get. It means to give without expectancy. To have faith that the Universe has your back. You will have exactly what you need because you have given to others what they need. How will this happen. You have no idea and you care but not that much.
Namaste, Anita
---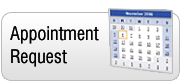 About the Center for the New Age
Spirit guided us to this special place which centuries earlier was used by ancient people as a ceremonial site. We were guided by Spirit to open the Center at this place which is now the heart of spirituality in Sedona.
Description
We've searched the globe and pulled the most accurate Psychics and Healers and amazing Massage-Therapists from all over the world who have come here to be part of this special community, whose energy makes them even more psychic. Their services are offered at the Center daily and by phone at (928) 282-2085.
Center for the New Age
341 State Route 179
across from Tlaquepaque
Sedona, AZ 86336-6111
888-881-6651 Free
928-282-2085 Main
928-282-7220 Concierge

www.sedonanewagestore.com
sedonanewage@gmail.com