Emerald is a stone of inspiration and infinite patience. Known as the "stone of successful love," it brings domestic bliss and loyalty. It enhances unity, unconditional love, and partnership. If it changes color, it is said to signal unfaithfulness. Emerald opens the heart and has a calming effect on the emotions.
Emerald can also enhance Psychic ability. Traditionally it was used to foretell the future. It aids to open clairvoyance and stimulates gathering wisdom from mental planes. Psychologically, Emerald gives the strength of character to overcome the misfortunes of life. It is a stone of regeneration and can heal negative emotions.
Emerald imparts mental clarity, strengthens memory and inspires deep inner knowing. It is a wisdom stone, promoting discernment and truth.  It helps bring to the surface the unconsciously known. Emerald is extremely beneficial to mutual understanding among a group of people, stimulating cooperation.
Emerald aids in recovery after infectious illness. It treats sinus, lungs, heart spine and muscles. It improves vision and has a detoxifying effect on the liver. It can alleviate rheumatism and diabetes.
The Center has just acquired a limited amount of Raw Emerald which is very rare. It is beautiful green in color. While gem quality Emerald is very expensive, these unpolished pieces are right out of the mine in India and are inexpensive.
Please call our Concierge at 928-282-7220 for more information. Prices start at $55 (plus shipping) – please reference the letter next to the piece you desire.
Namaste Anita D.
---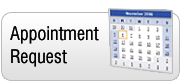 About the Center for the New Age
Spirit guided us to this special place which centuries earlier was used by ancient people as a ceremonial site. We were guided by Spirit to open the Center at this place which is now the heart of spirituality in Sedona.
Description
We've searched the globe and pulled the most accurate Psychics and Healers and amazing Massage-Therapists from all over the world who have come here to be part of this special community, whose energy makes them even more psychic. Their services are offered at the Center daily and by phone at (928) 282-2085.
Center for the New Age
341 State Route 179
across from Tlaquepaque
Sedona, AZ 86336-6111
888-881-6651 Free
928-282-2085 Main
928-282-7220 Concierge

www.sedonanewagestore.com
sedonanewage@gmail.com