Rituals are a very important part of setting the vision for the future.  Some traditions call them spells. They are just another way of assuring the Universe of our intentions for the coming year, as well as an opportunity to insure ones luck for the year to come.  There is no right time to perform this ritual. It does not have to be done alone and can be done with family and friends at your earliest convenience. Just change the l to we.
As I light this candle, I bid the old year farewell, with gratitude for the milestones past, and memories cherished.
I welcome in the New Year with love prosperity and blessings.
I now dedicate a moment to visioning ways to make this new year of excellent fortune.
Stop for a moment and feel what it is like to be the person you want to be. Enhance this feeling by imagining your visions and feelings charged with energy and bathed in white glowing light. Then continue.
And thus do my wishes for the year take on their own life and purpose. So does the year itself take on glowing life and power.  A bright year, a golden year, a year of magic! So may this year bring luck peace and prosperity to one and all.
You can allow the candle to burn continuously or relight every morning with new intention.  No matter how long it takes the candle to burn down, know that its flames are radiating your blessings for the year to come. And so it is.
---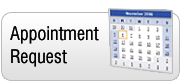 About the Center for the New Age
Spirit guided us to this special place which centuries earlier was used by ancient people as a ceremonial site. We were guided by Spirit to open the Center at this place which is now the heart of spirituality in Sedona.
Description
We've searched the globe and pulled the most accurate Psychics and Healers and amazing Massage-Therapists from all over the world who have come here to be part of this special community, whose energy makes them even more psychic. Their services are offered at the Center daily and by phone at (928) 282-2085.
Center for the New Age
341 State Route 179
across from Tlaquepaque
Sedona, AZ 86336-6111
888-881-6651 Free
928-282-2085 Main
928-282-7220 Concierge

www.sedonanewagestore.com
sedonanewage@gmail.com