#Horoscope #Aries #Taurus #Gemini #Cancer #Leo #Virgo #Libra #Scorpio #Sagittarius #Capricorn #Aquarius #Pisces #Horoscope – overview of this week
The Center for the New Age is pleased to present your Free Weekly Horoscope for September 19 – September 25, 2021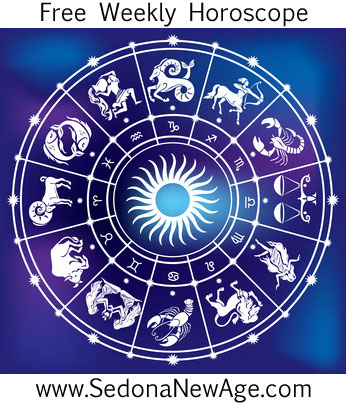 Receive our Free Weekly Horoscope in your Inbox
Aries Taurus Gemini Cancer Leo Virgo Libra Scorpio Sagittarius Capricorn Aquarius Pisces
As Saturn regresses further into Aquarius, it is unlikely to feel that this society is moving forward. Like we were told that Covid vaccinations would be the answer to the pandemic. However, that doesn't seem to be the case. All these controls and restrictions are not helping either. We can't depend on those in power to make the right decisions for us. There doesn't seem to be any quick fix to this problem. Science is not going to save the day. What's happening now in our world is a need to find balance.
Saturn retrograding through Aquarius is showing us that our attempts to get back to normal are not gonna to work. Until we acknowledge that there is a spiritual part of this lesson we will not be able to move forward. Human greed, our unhealthy habits, and looking for a quick fix are not going to help us. Covid is an opportunity for us to look at what's wrong with our thinking. It's time for the ego to let go and call on our spiritual self to come forward. It's time for change in a big way.
Aries Taurus Gemini Cancer Leo Virgo Libra Scorpio Sagittarius Capricorn Aquarius Pisces
Free Weekly Horoscope for your Sign
Aries:
The full moon on September 20 is going to create some time out. It could also bring to the surface something that has been lying dormant. You may want to keep it that way but that's not gonna happen. Think of it as a blessing in disguise. It's time for you to go deep inside and address any sadness that you have refused to acknowledge. Your soul is looking to create better balance. Dig deeper this week. Ask your guides to show you what you may be missing.

---
Taurus:
It's time to find out what's standing between you and your dreams. It could be reluctance, fear of the unknown, or just a deep resistance to change. It's not about losing those last 10 pounds. It's not about waiting for the kids to graduate. It's not about when you have the job of your dreams and more money. This is the week to tell yourself the time is now. Let go of those excuses that are holding you back. Go forth this week with expectancy and enthusiasm. You can have what it is you want, you don't have to wait.

---
Gemini:
Home and domestic intensity begins to surface as the moon moves into your zone of fun and creativity. The full moon on September 20 will give you insight into the path you're taking in life and will bring up a current or future career issue. Try not to be too invested in what that might look like. Where you think you may be going might be the wrong way. It's gonna take a lot of trust and flexibility to lead you in the right direction. Try not to stress about how it's going to happen. Relax, you let it flow.

---
Cancer:
You really like when things are staying the same. Even though that can be reliable it can also be stifling. Being born under the influence of the moon makes you extremely changeable. This week the moon grows full in your zone of possibilities. You may decide to be a different person than you were yesterday. You might have to change your plans. It's time to be free of your old beliefs systems. Imagine how it would feel to be unlimited because that's where you're going.

---
Leo:
Take this week to really look at if you're compromising your values. Are you doing a job you don't like? Are you hanging out with people who don't really make you feel good about yourself? Are you living in a busy city when you really want to be out in nature? Could all of these compromises make you feel less good about yourself? What is your heart really craving? Maybe you have more power than you think you have. The full moon on September 20 is likely to illuminate a path forward. It's time to take control by stepping toward what you want even though you don't know the details of how your vision might manifest. You have to let go so that the universe can transform your present situation and help you manifest your highest vision.

---
Virgo:
This is a very optimistic time for you especially around September 20 when things look exceptionally favorable. It's time for you to reach for the stars. But as Mars moves into your zone of resources, the time has come for you to put energy into getting more of what you need. Whether it's money, whether it's time, or whether it's something else. The full moon on September 20 may take the spotlight off of you, at least for a day or two, to possibly help someone else. Try not to get involved in power struggles or let your mind become negative. Use your mental power to focus on what you would like to have happen and not necessarily on what you think might happen.

---
Libra:
Put your seatbelt on and get ready for new beginnings. As Mars enters your sign and brings in a six week period of energy, motivation and passion. This is where you get your power back. This is the time to go after what you want and to change things for the better. Having Mars in your sign is like having a warrior by your side. You were going to feel invincible, more powerful and determined to change your life in some way. Decide what you want and take action. Do not hesitate, this is your time.

---
Scorpio:
Mars is now entering the zone of your soul. You might think you need a little rest. But really you can't stop the world. A lot depends on how much energy you want to put out there. Maybe life has been tough for you lately. Take a look and see if you're in alignment with your true self. Mars arriving in your soulfull zone can help you reconnect with yourself. It's time to find a deeper level. You are going to have feelings and disturbances that will be clues of what you need to change. Trusting your intuition is now the key, so pay attention to what feels right. You need to honor the needs of your soul a lot more than you have. It's an adventure.

---
Sagittarius:
Life is not a simple journey going forward in La La Land. There are detours and taking steps backwards. Sometimes you think you'll never reach your goals even if you know what they are. Right now your focus is pretty much on your professional life. You may have to be willing to change where you think you're going. It's not that your goal isn't working, you just might need to be a little more flexible. There are many roads to get where you're going but sometimes you might have to take a different route. The good news is you're still going to get there.

---
Capricorn:
As Mars moves into your house of success, it's time to move your life forward in some way. Goals and ambitions, that need to move you forward to manifesting a stronger future are important right now. It's time to let go of what has been holding you back in the past. Nothing is stopping you right now. This is the time to get rid of all your doubts and stop waiting for permission to do what you want. Go for it.

---
Aquarius:
Are you letting someone else control your money, wealth and power? There seems to be an imbalance that may feel unhealthy. This week the moon grows full and you may need to address the issue of power. Whether you express it through money, sex, psychological manipulation or some other means of control. Step outside of the power game. Remember who you are. Compassion, gentleness, and letting go of ego is your best path forward.

---
Pisces:
Your personal life begins to level out after September 15 when Mars leaves your opposite sign in the full moon and shows you what you want and need for your happiness. Inner peace should be your goal. Avoid letting outside influences deter you. It will soon become easier to overcome the stress and deep issues that have been weighing you down. The challenge now is letting go of whatever no longer serves you. It's outlived its usefulness. You have the power now. Go for it.
---