#Horoscope #Aries #Taurus #Gemini #Cancer #Leo #Virgo #Libra #Scorpio #Sagittarius #Capricorn #Aquarius #Pisces #Horoscope – overview of weekly astrology
Your Weekly Free Horoscope & Astrology Report
March 13 – March 19, 2022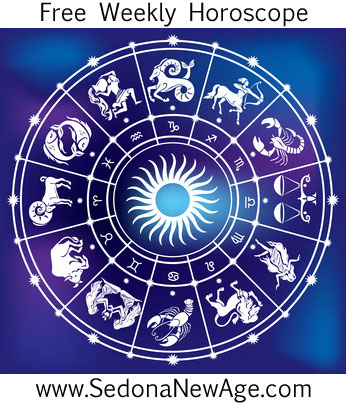 Receive our Free Weekly Horoscope in your Inbox
Aries Taurus Gemini Cancer Leo Virgo Libra Scorpio Sagittarius Capricorn Aquarius Pisces
The Moon is in Leo between Sunday, March 13 and Tuesday, March 15. This is an excellent time for indulging in glamour, attending dramatic performances, being in the public eye, or how about throwing an elegant party. It's time for a little romance. Then on March 15 the Moon is in Virgo until March 18. This is an excellent time for starting a new fitness program, eating healthy, fasting, and clearing your closets.
Then on Thursday, March 17 Mercury Sextiles Uranus. It's a day of innovative ideas, a time to think out of the box. Perhaps you might find an original solution to a long-standing problem.
Also on March 19 Venus Squares Uranus. Love relationships could be quite volatile today. Sudden attractions could occur but also unexpected separation. The strong need to be free could make us impulsively break off otherwise perfectly good bonds. It is important that we strike the right balance between intimacy and freedom and love and friendship. Don't be surprised if an unexpected chunk of money falls in your lap as a result of work done in the past with integrity and desire to help others.
Aries Taurus Gemini Cancer Leo Virgo Libra Scorpio Sagittarius Capricorn Aquarius Pisces
Free Weekly Horoscope for your Sign
Aries
: The spotlight this week is on your health and it may become apparent as soon the Moon grows full what exactly you need to do to improve matters. Maybe you need more rest. Perhaps you need to take up a form of exercise or refine your diet. Balancing the spiritual with the material is the way forward. Ask your dreams to show you what your body needs. You could be open to receiving an insight during meditation, or you might prefer to ask your angels or guides to give you a sign as to what you need to do next.
---
Taurus
: Your social life is very favorable at this time. It could be easy to lose yourself in group activities or commitment in the outside world. The Full Moon on March 18 however, could remind you that your needs are important too and you may receive an opportunity to indulge in whatever makes you feel good or feels fun. However an element of frustration with the status quo could creep into your life this week, especially with your relationships. So work to inject a bit of excitement into your personal life.
---
Gemini
: As the highly spiritual alignment of Jupiter and Neptune occurs in your success zone, you are likely to be heavily focused on your purpose in life and where you are going. While there could be big and wonderful opportunities, you need to check in with yourself and ensure that what you are currently doing allows you to express yourself in the best way. If not, the Full Moon on March 18 is likely to bring up feelings of confusion and uncertainty. This is simply a sign that you need to get in touch with yourself at a deeper level and realize you are more than what you do.
---
Cancer
: Are your beliefs working for you, or are they somehow keeping you limited? This week as the Moon grows full in your communication zone, it may help to be open to other ideas and different possibilities. Divine inspiration is close at hand, but to access it, you may need to drop any preconceived ideas of what is right and wrong and be open to all possibilities. In doing so, you might find a door that opens that gives you the answer you need.
---
Leo
: Financial or deeply personal issues could take precedence for a while as the Moon grows in your zone of intimacy. But this is also about power and how much or how little you have and whether you give it away or misuse what you have. Therefore, striving to get the balance of power right is of prime importance now. While this week is likely to see accumulation of events that leads to a better situation, it certainly won't do any harm to make sure your choices are empowering rather than disempowering you.
---
Virgo
: With all the focus on others in relationships, the Full Moon on March 18 offers a chance to turn the spotlight on your own needs. This is a good week to address personal concerns and not be afraid to engage in a bit of self-care. However, you may need to take care that the focus on what you need doesn't slip into being emotionally demanding. This is a week in which relationships take center stage with the need to not over idealize any relationship but see and appreciate it for what it is, not what you would imagine it to be.
---
Libra
: Health and work continue to be the major themes, while romantic or creative issues may also need your conscious attention. The answer might be to break a repetitive pattern. You are poised to take your health or the well-being of others to a new level, as Jupiter aligns with Neptune and the Sun in your work and health zone. Divine inspiration is likely to be close at hand. Opportunities for growth or positive change should be embraced. It would seem your higher purpose now is to be an instrument of divine good to help others. Once this happens, it will almost certainly ensure that any crooked places in other departments of your life will be straightened out.
---
Scorpio
: As the artist of your life, you are free to create whatever you want, and perhaps all that's required to manifest your joy is an element of faith in a higher power. Areas ripe for positive change include art, love affairs, hobbies, children, animals, and on a more abstract level, fun, enjoyment and being true to yourself. A good question to ask yourself now is what do you need to do to live a more authentic life from your heart rather than your mind? If you could let go of the words, should or shouldn't and focus on what you would do if there were no restrictions, what would you do? Now is the time to listen to your heart.
---
Sagittarius
: This week's Full Moon is likely to encourage you to step into the spotlight, particularly where work/success and achievement are concerned. If you feel a little self-promotion is necessary, then this would certainly be a good time for you to wave your banner. However the real inspiration is likely to be found closer to home, and you might explore your psyche, connect deeply with family, or create a space that is healing and nurturing for you on a soul level.
---
Capricorn
: This week, think about how you can best begin to see the world differently. Perhaps the answer lies in becoming aware of what makes you unhappy. What would it take to change the way you see a particular situation? Would it help to be less judgmental, or would it help to have more faith and believe that everything will work out perfectly? As Jupiter and Neptune align with the Sun you have access to a higher way of thinking, but it might just require a conscious decision to switch your frequency so that you can begin to see the world and your place in it from a different, more optimistic, and inspiring angle.
---
Aquarius
: Ownership might be a theme that looms large under this week's Full Moon. Even the things that we don't technically own, such as people, could come into this category because we always have strong chords of attachment to whomever we are emotionally invested in. If the Full Moon activates a delicate issue, it might be helpful to see whether you can cut those cords and let things go, because your ability to transcend the difficulties of third dimensional living lies in being able to live in a spirit of non-attachment. This is the week to give things away rather than hold on. The more you can give in the Spirit of Love the more quickly difficulties will resolve themselves.
---
Pisces
: With four planets, including the Sun and Jupiter, in your sign, it would be easy to get carried away with your own concerns and forget about the needs of others. Primarily, you need to take time to rejuvenate yourself and focus on what you personally need. The Full Moon on March 18 could seek to remind you that others have needs too. So for just a day or two, allow others to bask in the spotlight, give them your attention, and seek to meet their needs. In doing so, you will improve the dynamics between yourself and others that should make them more amiable to support you when you need it.
---