#Horoscope #Aries #Taurus #Gemini #Cancer #Leo #Virgo #Libra #Scorpio #Sagittarius #Capricorn #Aquarius #Pisces #Horoscope – overview of weekly astrology
Your Weekly Free Horoscope & Astrology Report
September 11 – September 17, 2022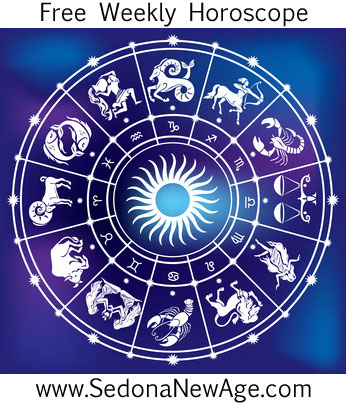 Receive our Free Weekly Horoscope in your Inbox
Aries Taurus Gemini Cancer Leo Virgo Libra Scorpio Sagittarius Capricorn Aquarius Pisces
Well, we start this week on September 11 with the Sun Trining Uranus. This is a day to expect the unexpected. We could feel somewhat rebellious breaking away from stale routine feels particularly attractive. When plans change, disruptions occur. New ideas bring freedom.
Then on Friday, September 16, Venus Square Mars, the Sun opposite Neptune. Social harmony could be disrupted. Love relationship is likely to suffer from too much moodiness or lack of honesty. This is a day to take it easy and have realistic expectations. Try not to lose your temper if you face rejection. Physical tension can be released in productive ways through some sort of physical activity.
Aries Taurus Gemini Cancer Leo Virgo Libra Scorpio Sagittarius Capricorn Aquarius Pisces
Free Weekly Horoscope for your Sign
Aries
: The more we give, the more we receive, and with the Sun and Venus in your house of service, a great deal of satisfaction can be gained by helping others. There is, of course, a balance, and with Jupiter in your sign, you need to embrace that which facilitates your growth, which may require you to nail your colors to the mask and do what feels right for you. You need to be true to yourself while giving to others.
---
Taurus
: We can't always do what we want because of time, financial constraints or other practical problems that get in the way. This week, therefore, if you find yourself thwarted in some way or involved in some kind of conflict, this may be because there needs to be a balancing act. At the same time, Mercury retrograde in your zone of health suggests that any problems could be because you haven't been diligent enough with your physical well-being. You need to find a balance between doing what you need and doing what you want to do for the benefit of your soul.
---
Gemini
: There is an element of confusion and uncertainty to this week's energies, so it may be best to refrain from making important decisions or taking action unless you're sure about which foot to put forward. If the path ahead of you seems hazy, it may be best to go with the flow rather than try to swim against the tide. It may also help to integrate the guidance of a wise or helpful person.
---
Cancer
: This is a week when reality may not match your perception, which could result in confusion, frustration or delusion. This could range from something short lived and minor, such as a misunderstanding with someone or refusing to see a situation as it really is. Your challenge this week is to drop your preconceived ideas of what the world should look like and instead work with what you have. In doing so, you'll tap into a higher source of inspiration and positivity.
---
Leo
: Life is a series of spontaneous changes, don't resist them. Let things flow naturally forward in whatever way they like. This week there is likely to be an element of confusion, uncertainty or inability to have things the way you want them. While it may help to keep yourself grounded and earthed, you will benefit from being able to adapt, bend and allow yourself to be carried by the tide.
---
Virgo
: It's time to use your powers of discrimination, as events this week may be somewhat confusing or uncertain. How do you know which path is the right one? How do you know when someone is telling the truth or not? Avoid important decisions for the time being, ideally until Mercury has turned direct but at least until the end of this week. Your ability to access hidden or artistic realms will be much stronger now, and this is where you should focus your attention.
---
Libra
: You may not be content with the superficial right now, either in relationships or the mental sphere, as what you are essentially seeking is growth. If a relationship, job or environment facilitates your growth, then go with it. If it doesn't it may be time to move on toward that which does. In some way you're reaching an end of a phase in your life, so it may help to close the door on that which isn't getting you anywhere. Be mindful also that this could be a confusing week in which your actions may not always be congruent with your best interest. Take time out to consider the deeper roots of what you may currently be feeling.
---
Scorpio
: Now is a good time to enjoy the benefits of a good friend. If, however, your friendship feels less than supportive or there is some aspect of confusion with a friend then now is the time to see whether you can improve things. Can you improve the friendships you already have by being more of a friend to them? Do you need to draw some boundaries if a friend is causing unhappiness? Your relationships with others are the key point right now. It may help to focus on what you appreciate about people rather than on what might be lacking.
---
Sagittarius
: Do you love what you're doing? If this is the case, then now is a good time to focus on and perhaps develop the aspects of your life and work that you love or would love to do, if given the chance. Be careful not to make rash decisions as this is a week in which it is important to think things through carefully. The trick this week is to focus on what you love while taking care to be diligent and realistic.
---
Capricorn
: Any current difficulties can be resolved by readjusting your focus or shifting your perception. Oftentimes we have a one-sided point of view, but there are, of course, as many different viewpoints as there are people, and what is right for one might not be right for another. Allowing others and yourself the beauty of flexibility may offset much of the confusion that you might be currently facing. Therefore, the message this week is to not mentally box yourself in.
---
Aquarius
: Whether you're going through a dark night or not, the current energies are challenging you to let go of your old ways so that you can be more than you were before. It is important, therefore, to embrace changes and challenges and see them as opportunities for spiritual growth. If something seems to be pulling you in a particular direction, try going with it without over analyzing, and trust that whatever is happening is helping to push you toward your spiritual awakening.
---
Pisces
: This is another week in which trying to get ahead with ambition or ego motivations might fall flat. It may be just showing you that what you want isn't right for you. Try to be clear about your real motivations. Why do you want to do something? Does it serve your highest purpose? Be careful this week that you don't fall prey to an illusion that you have created for yourself or has been cast by others.
---